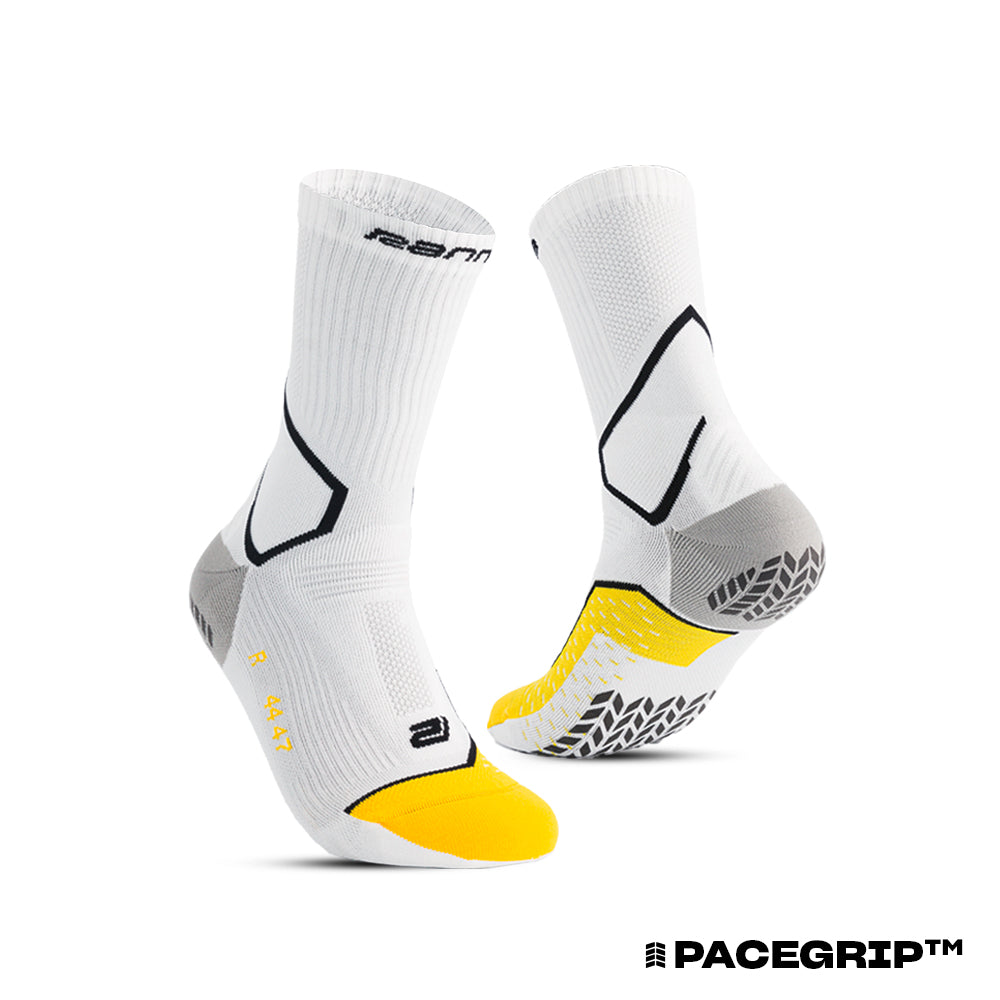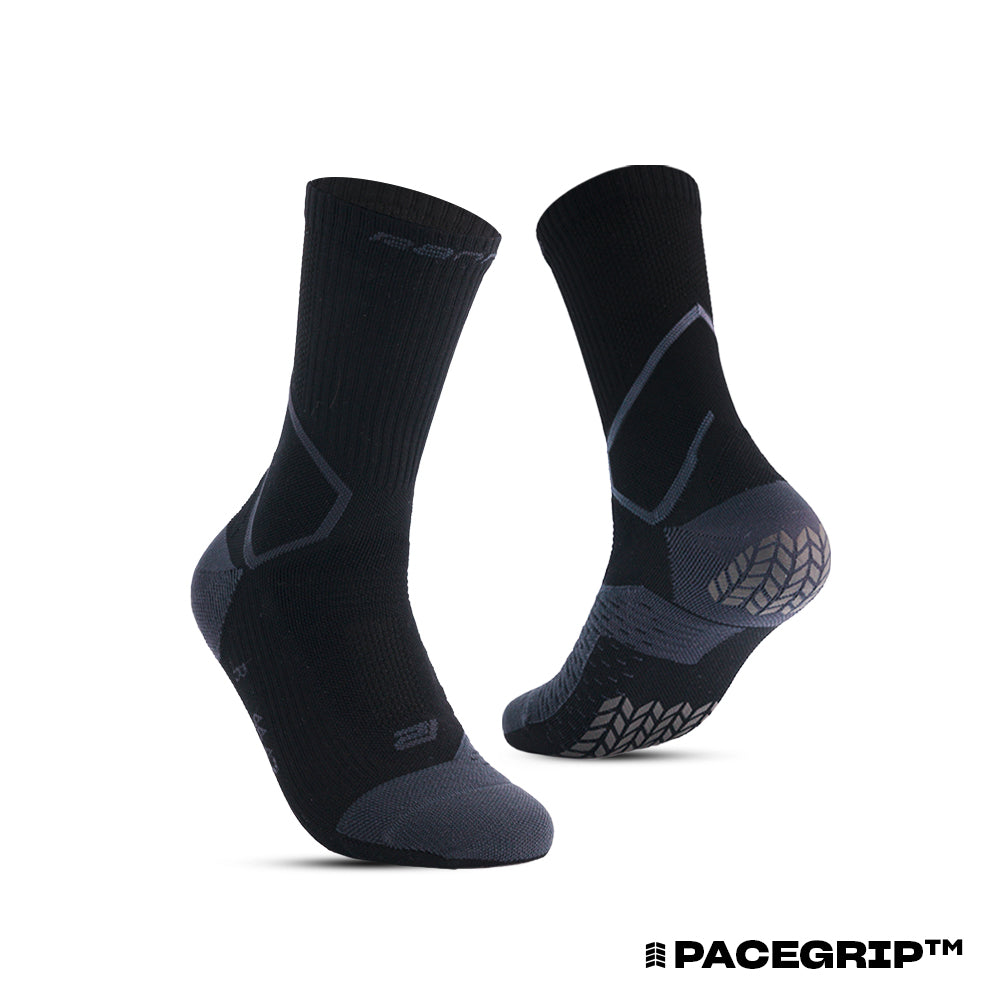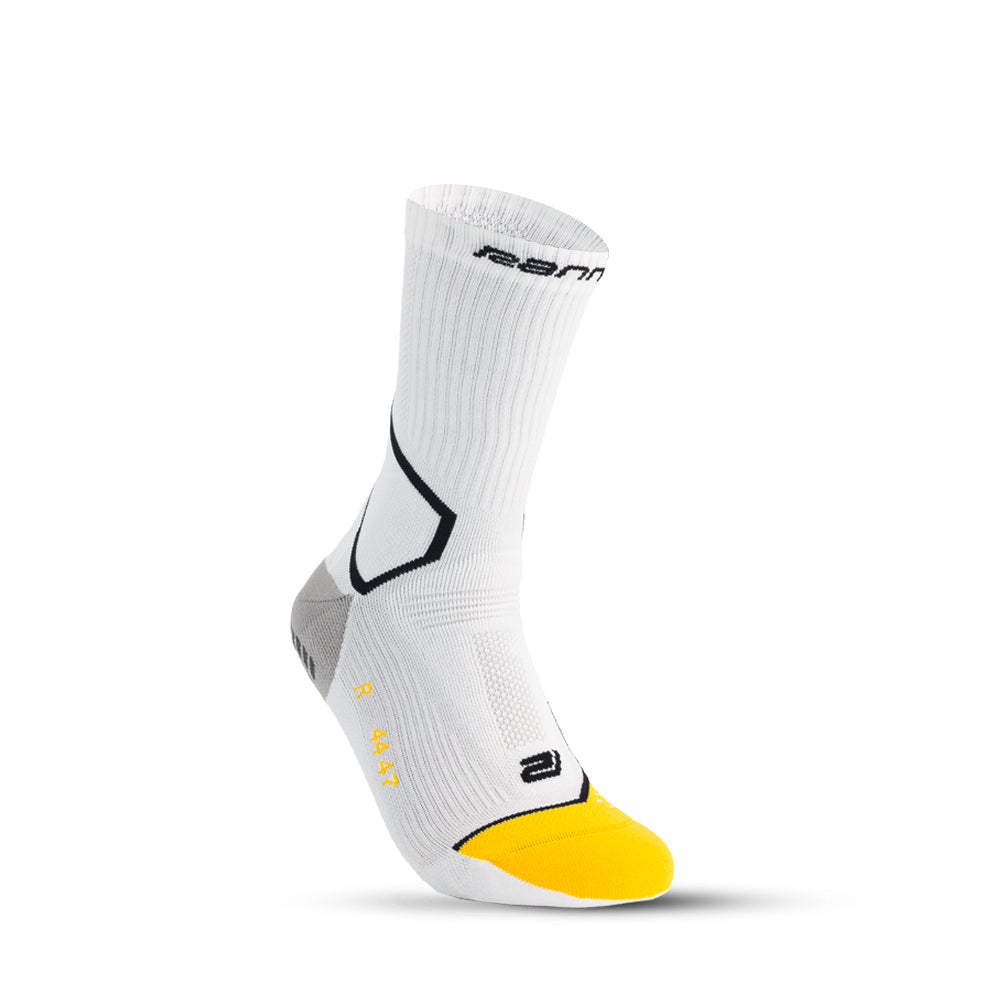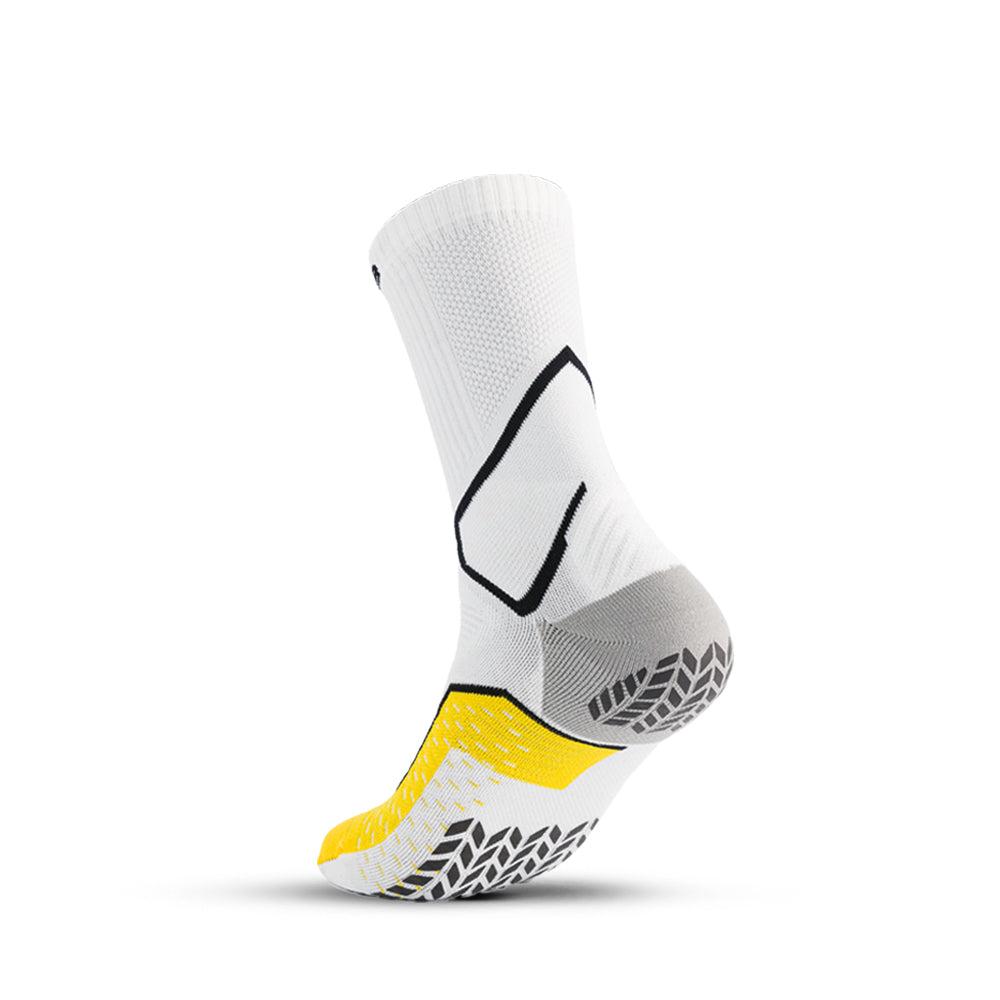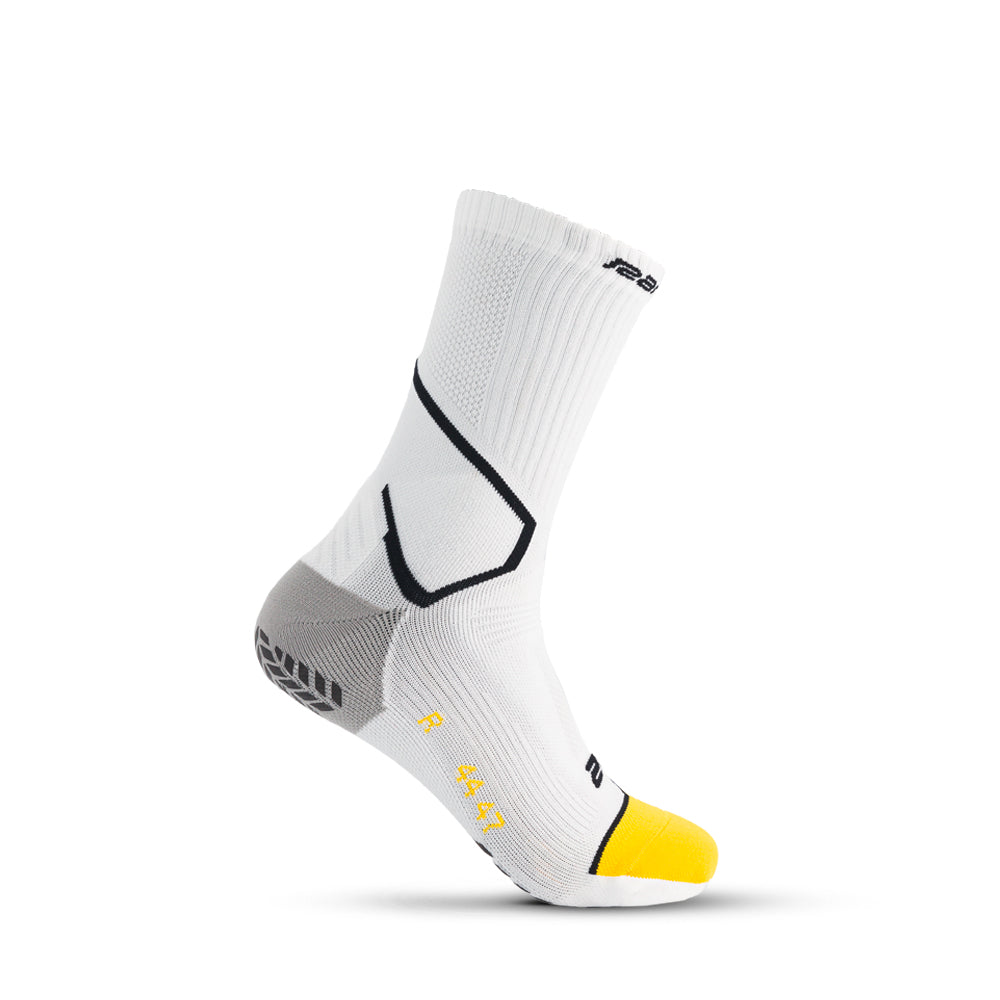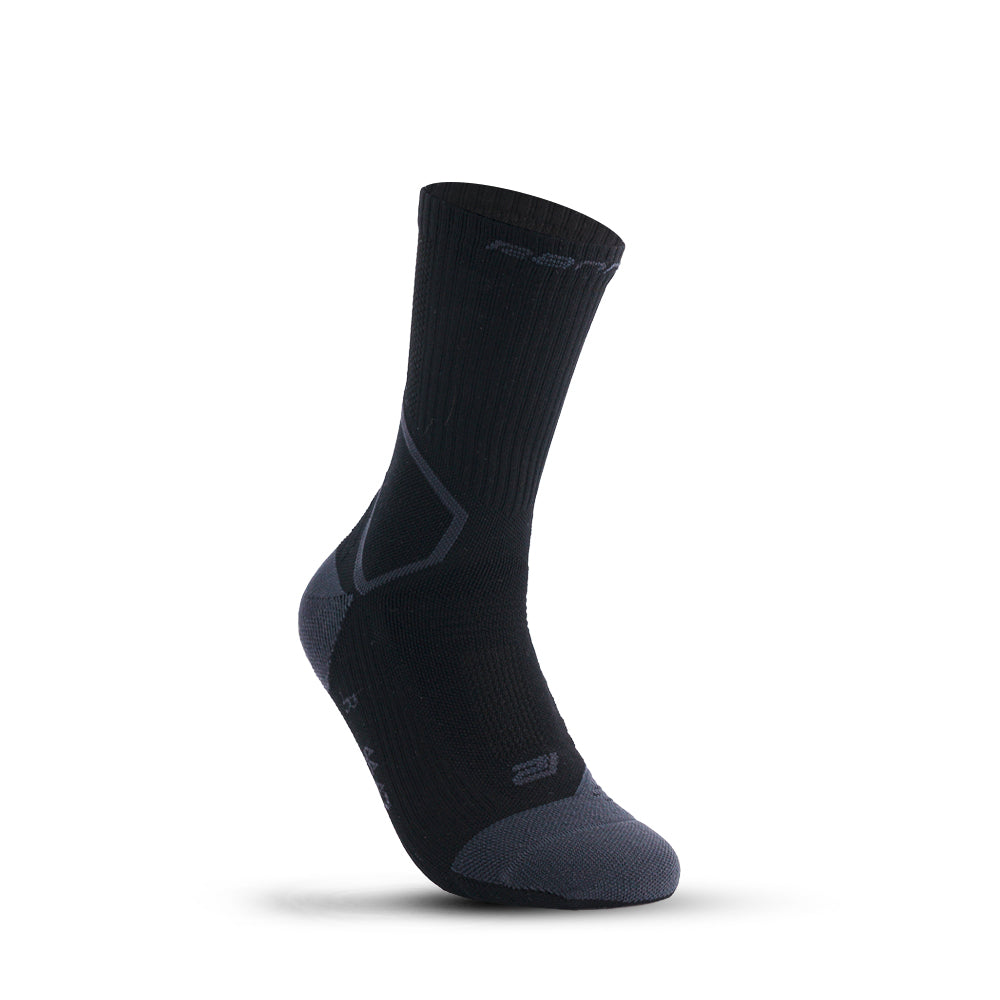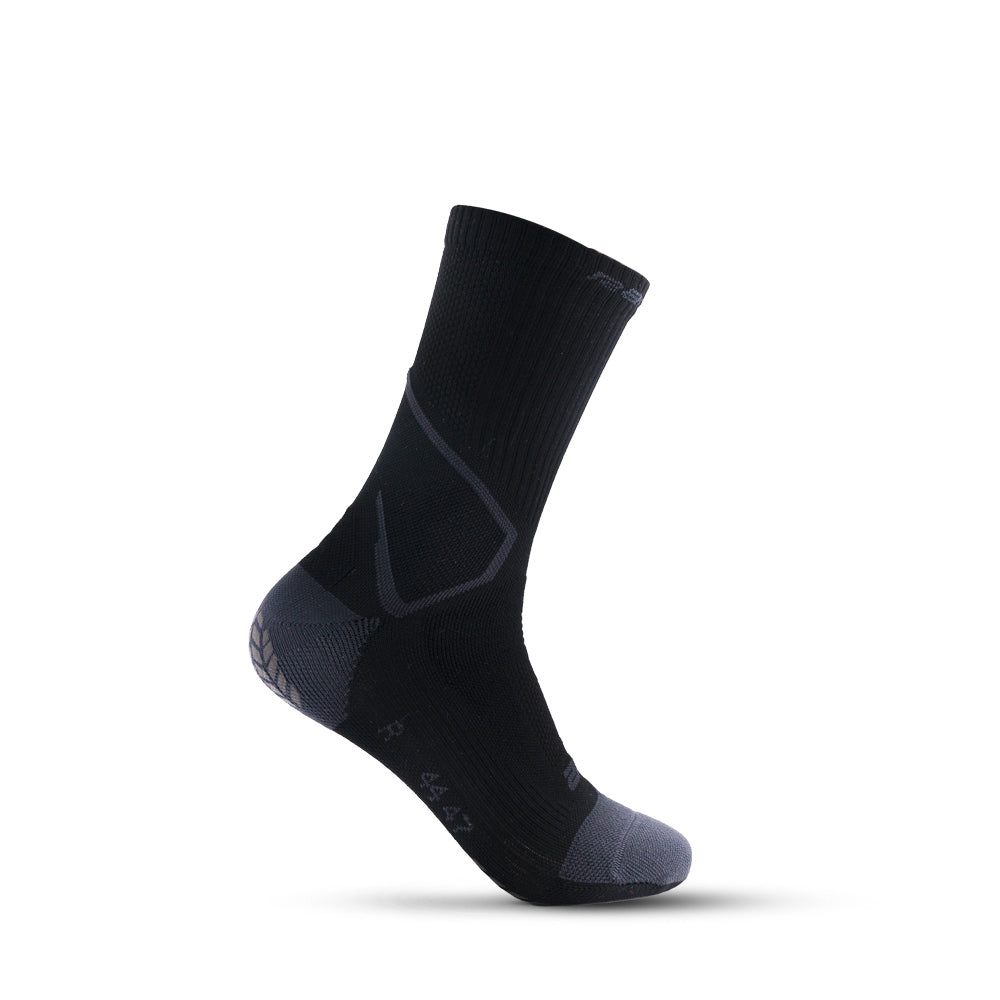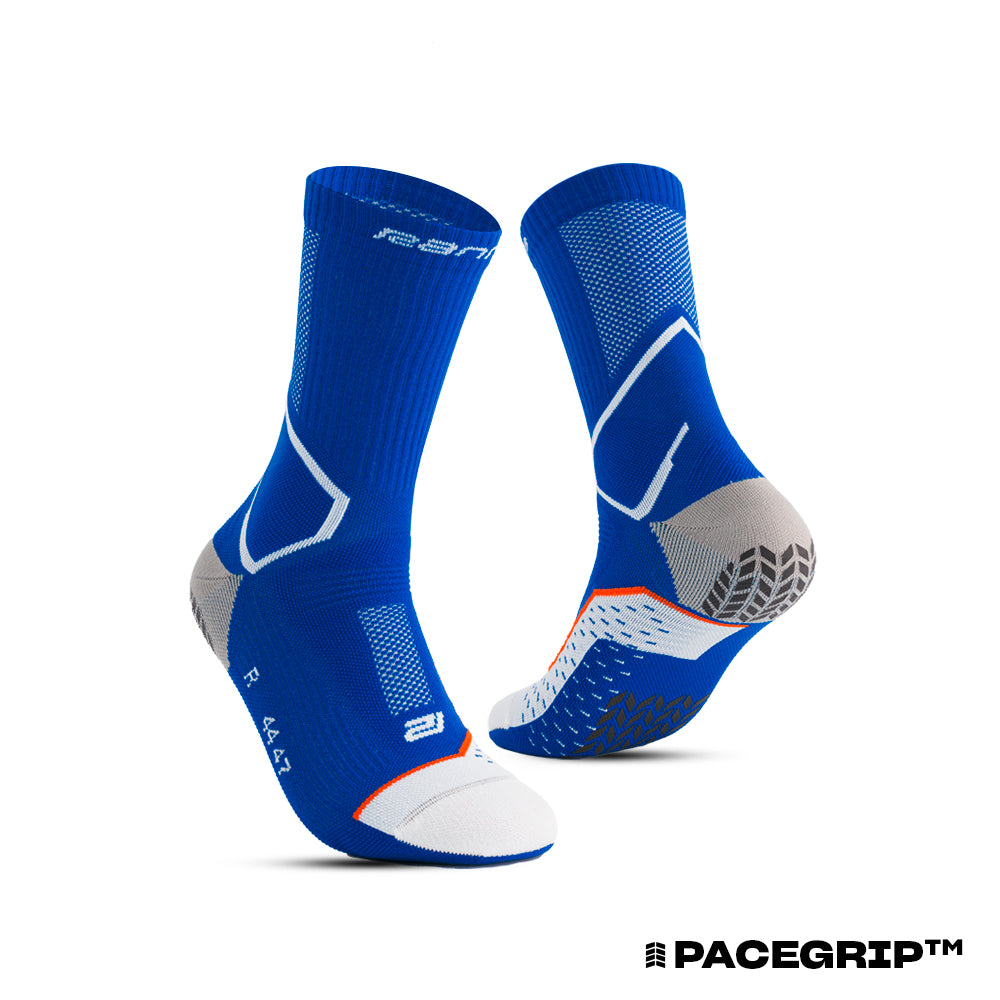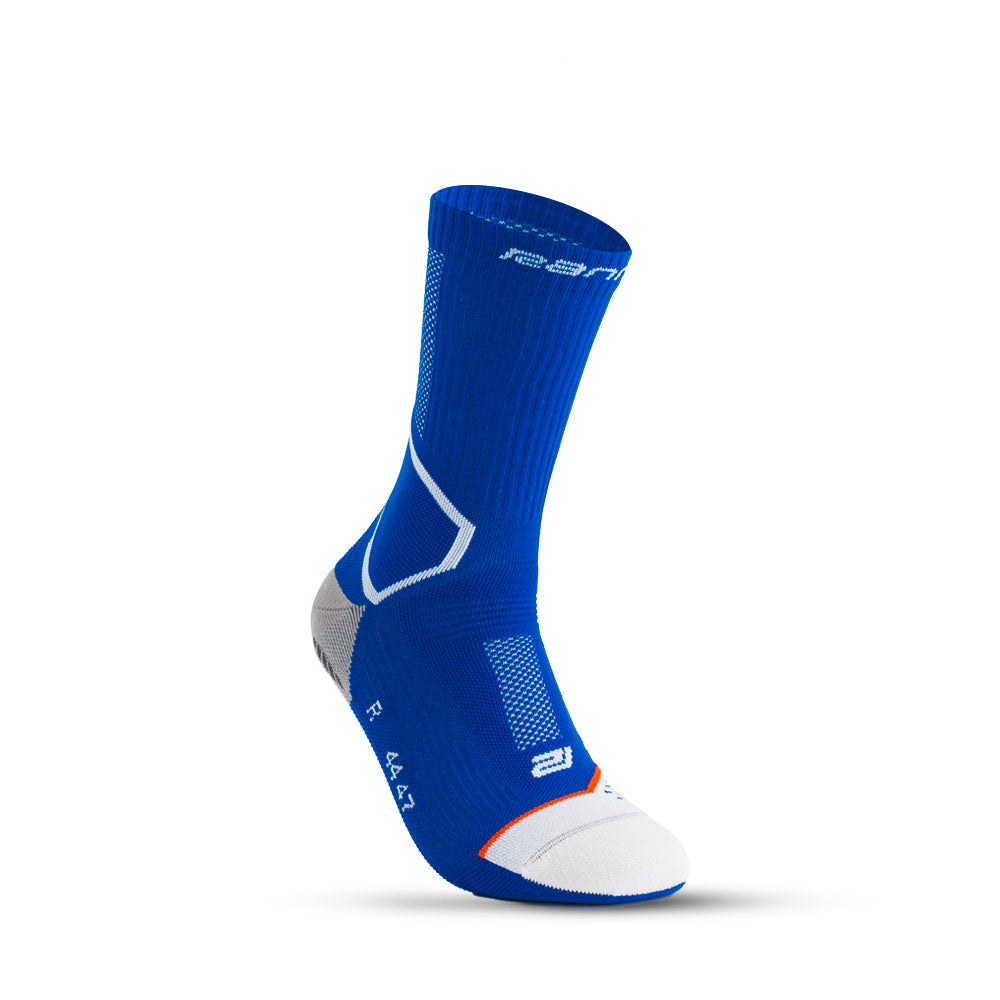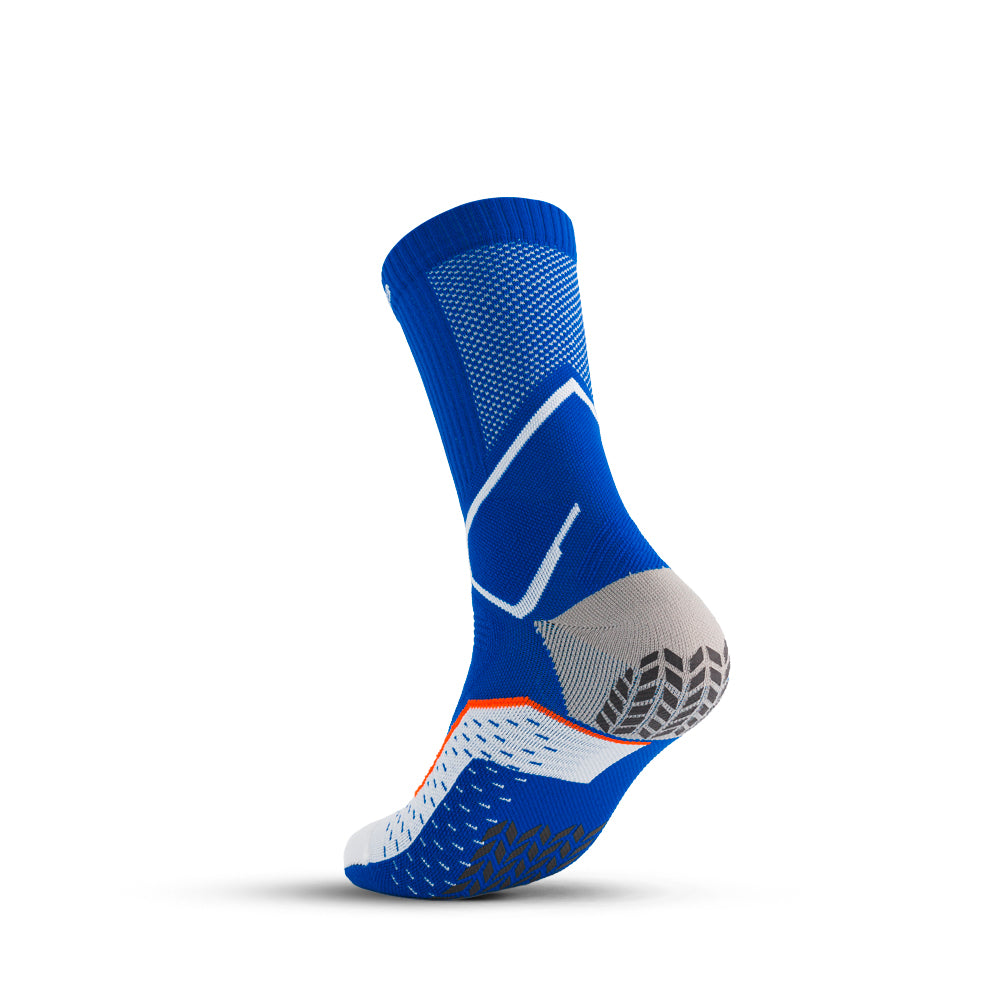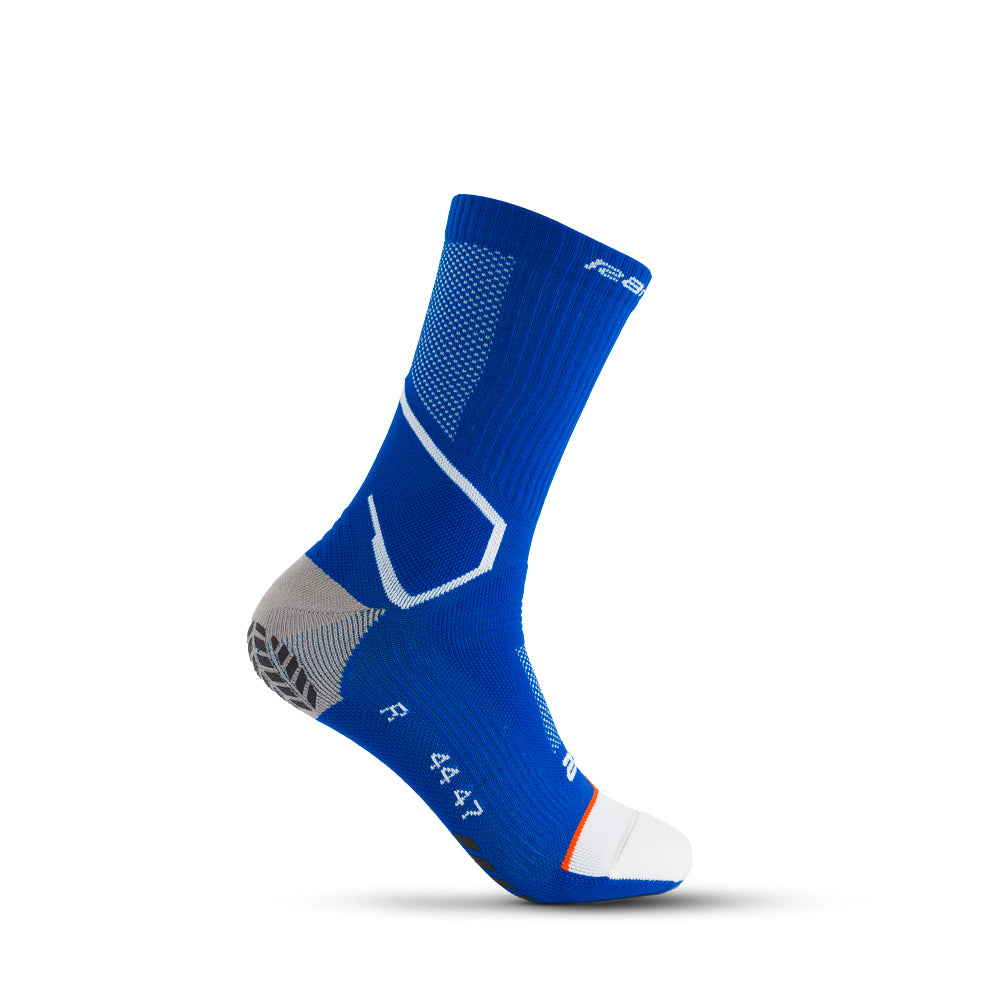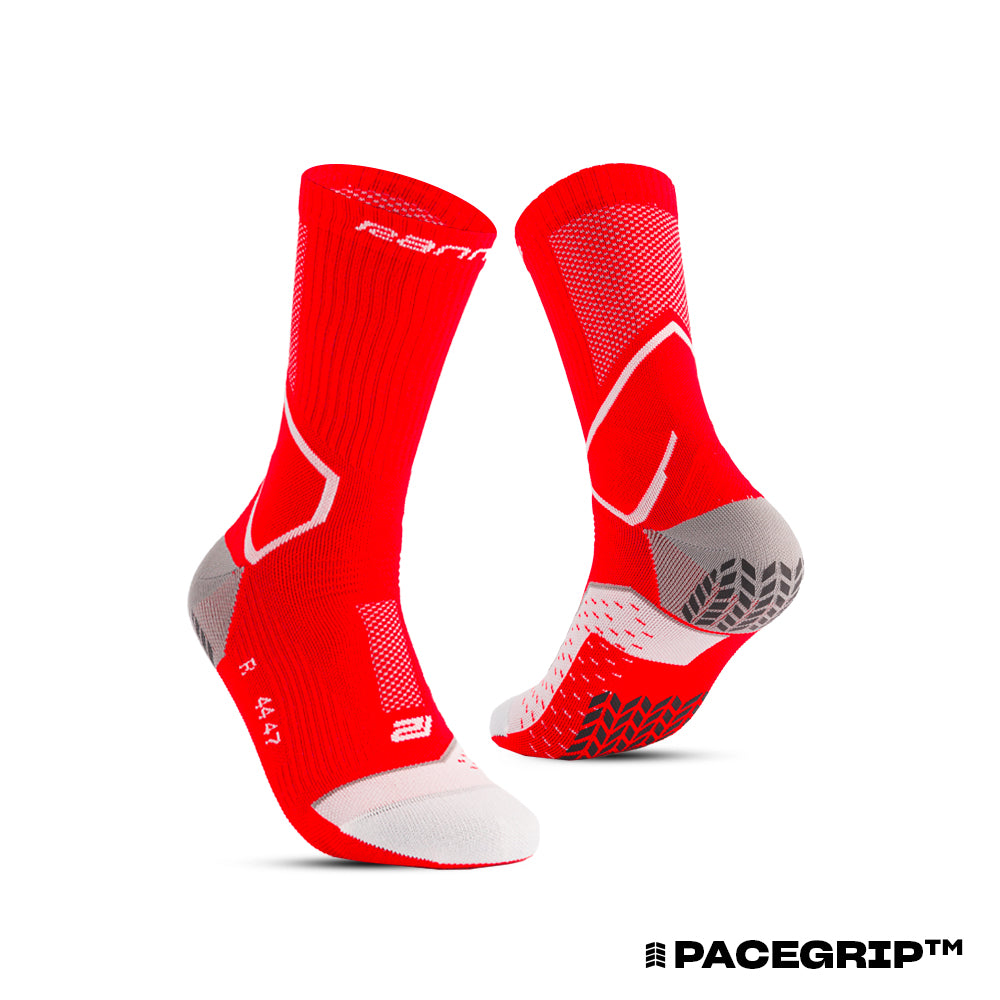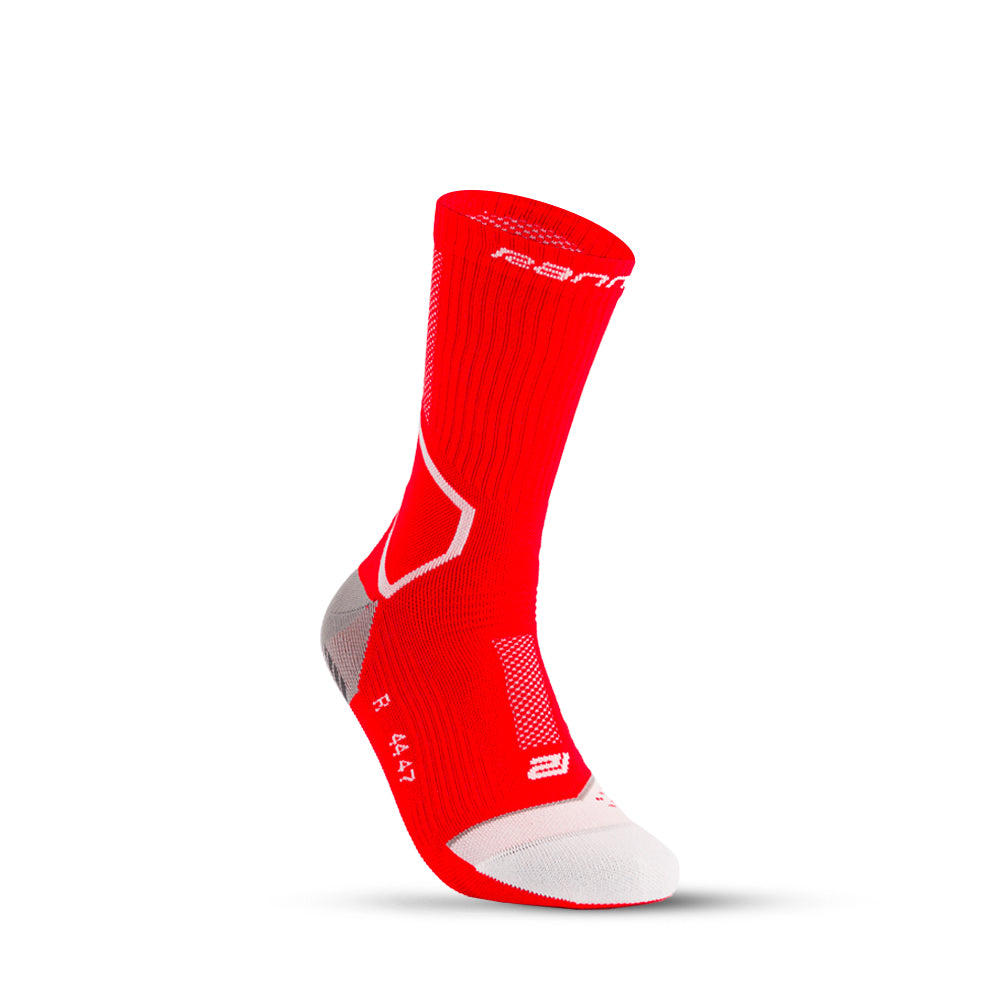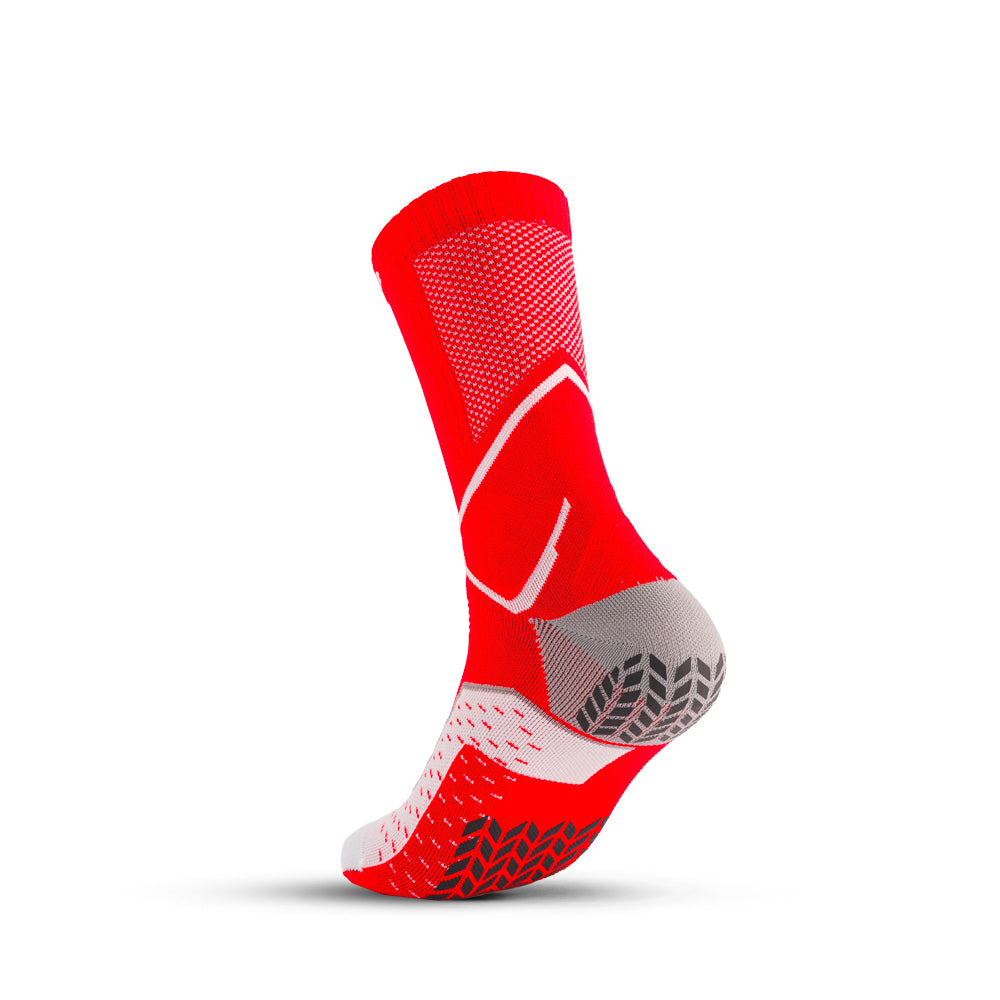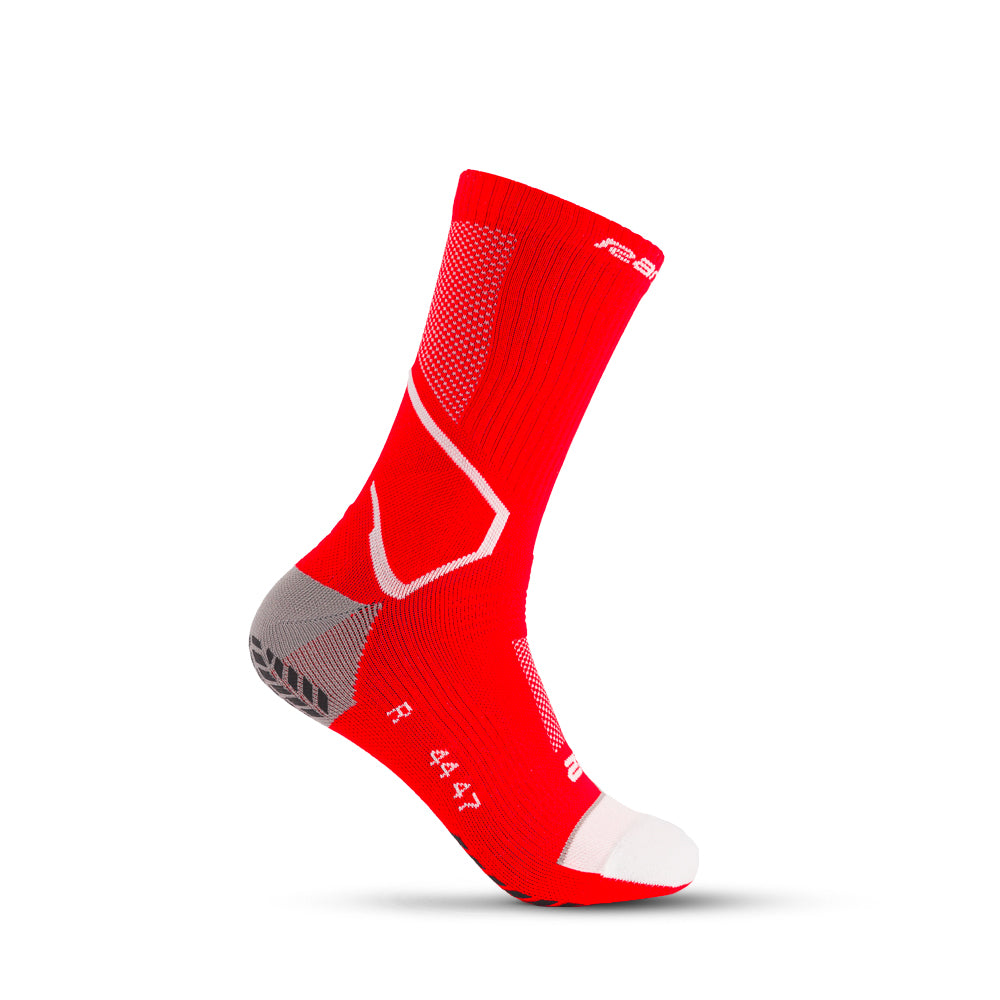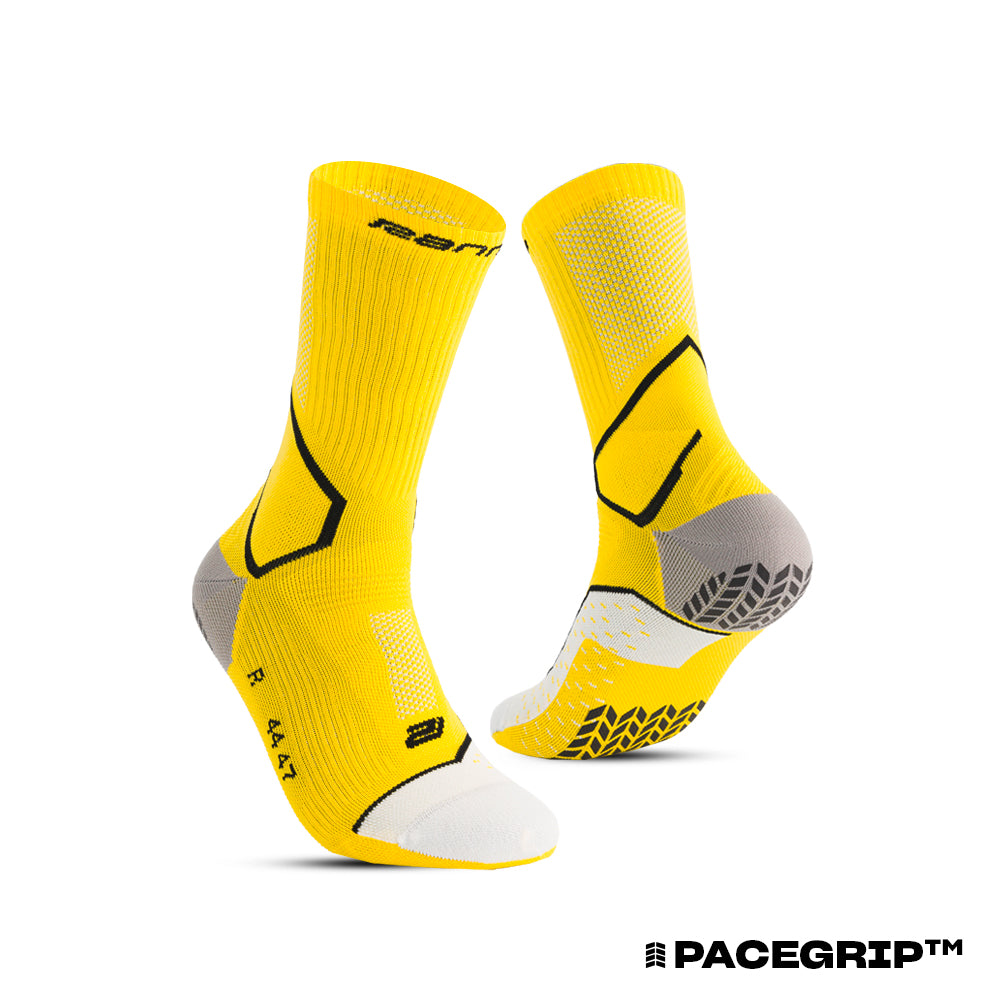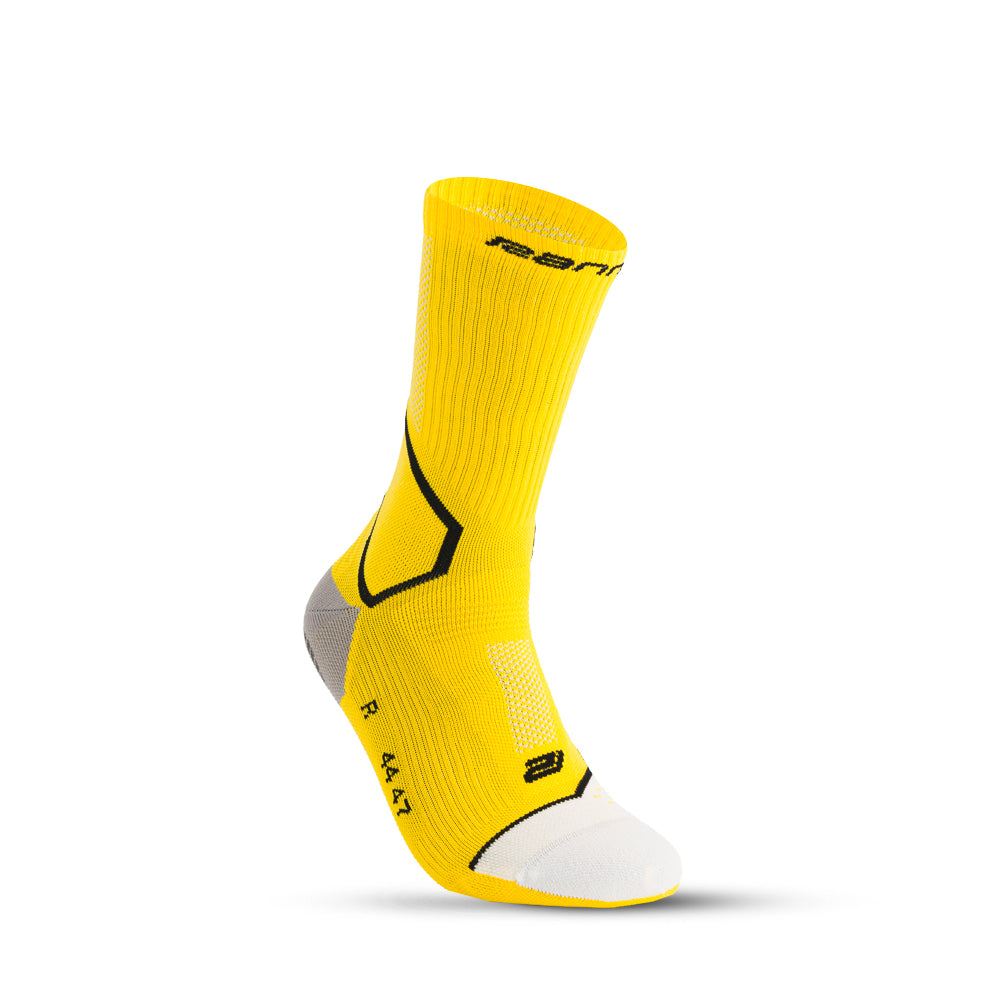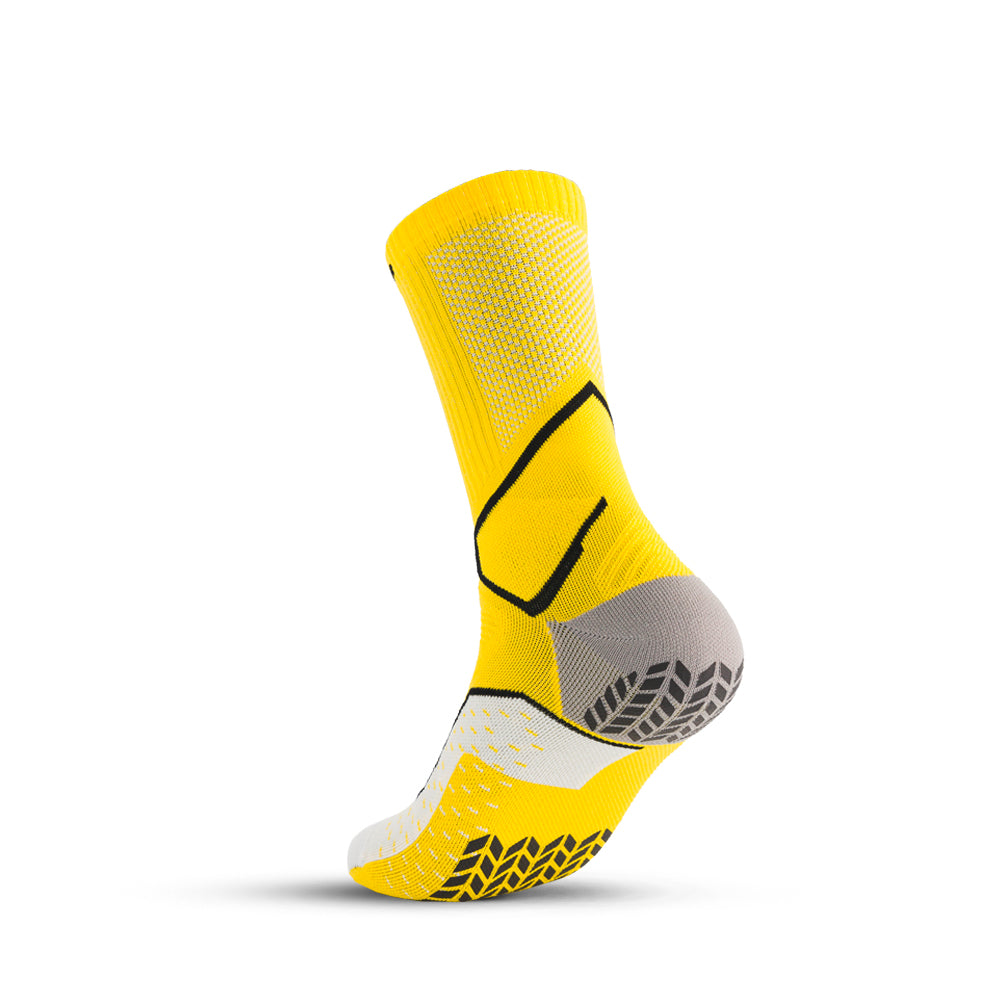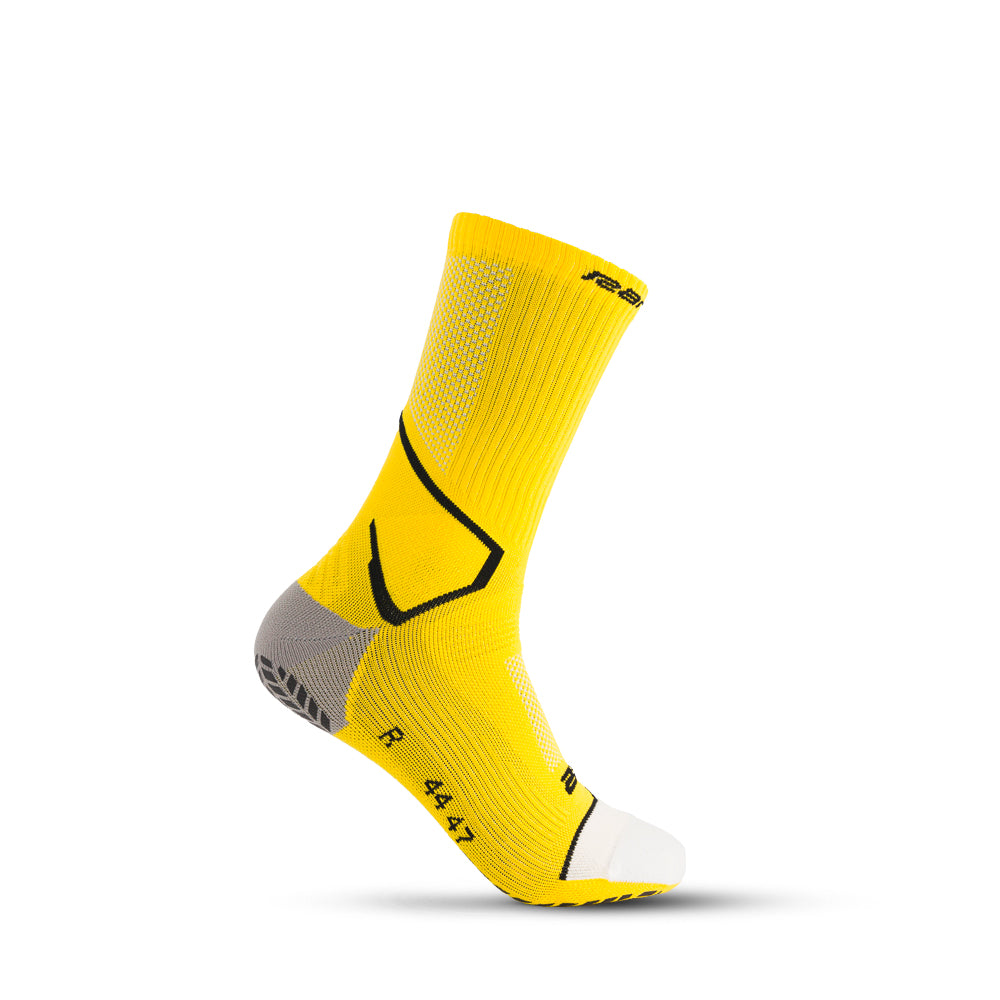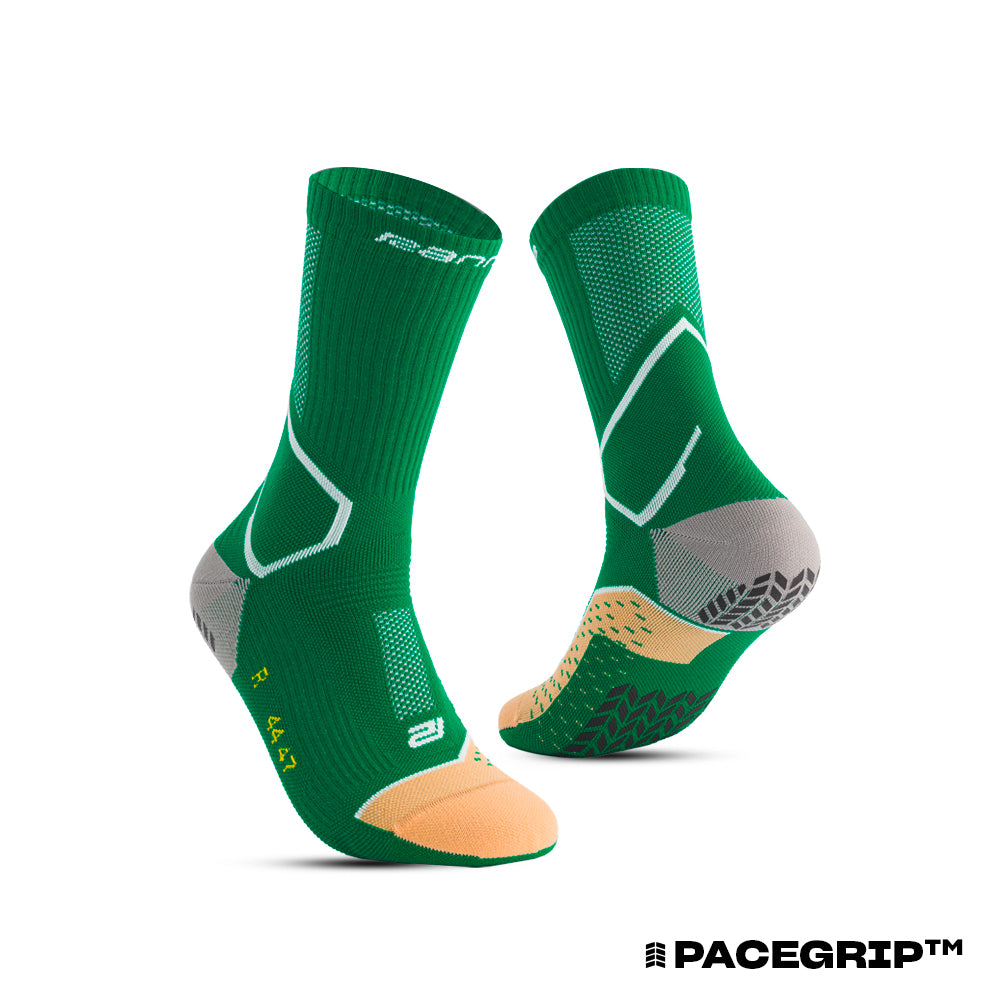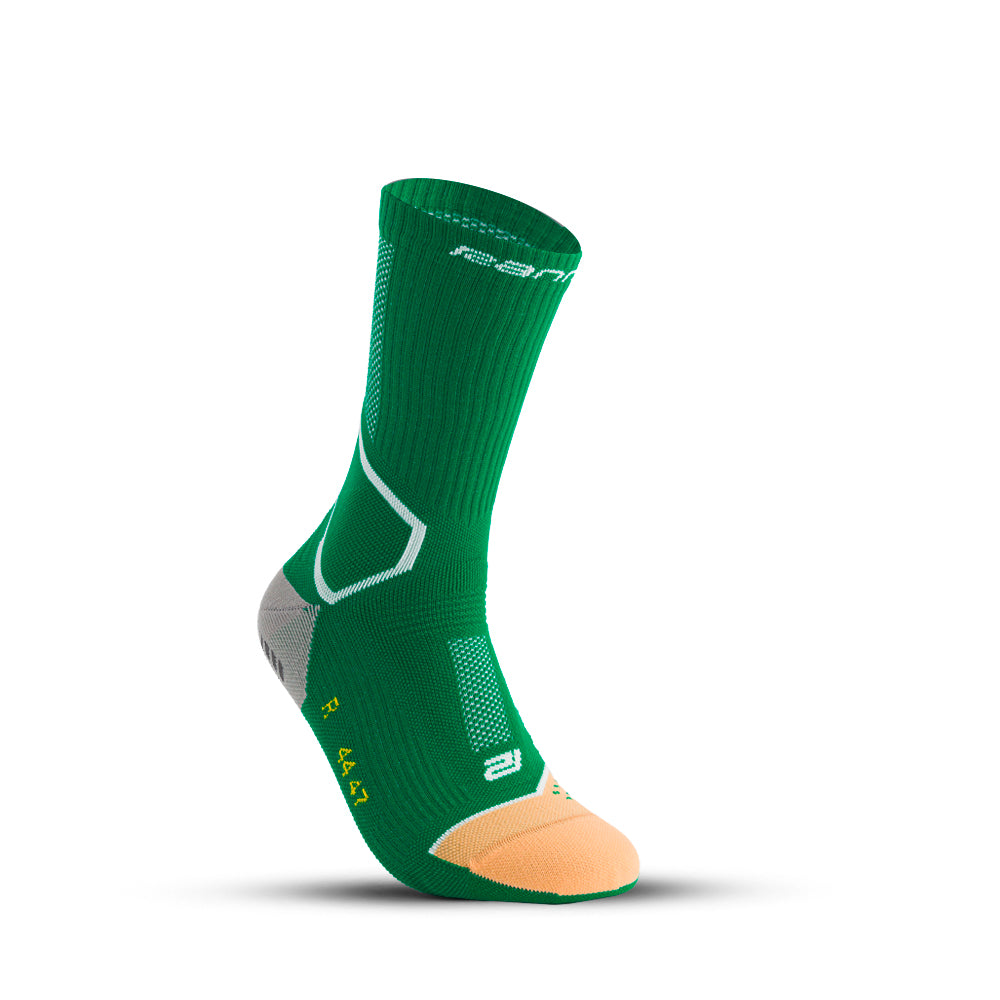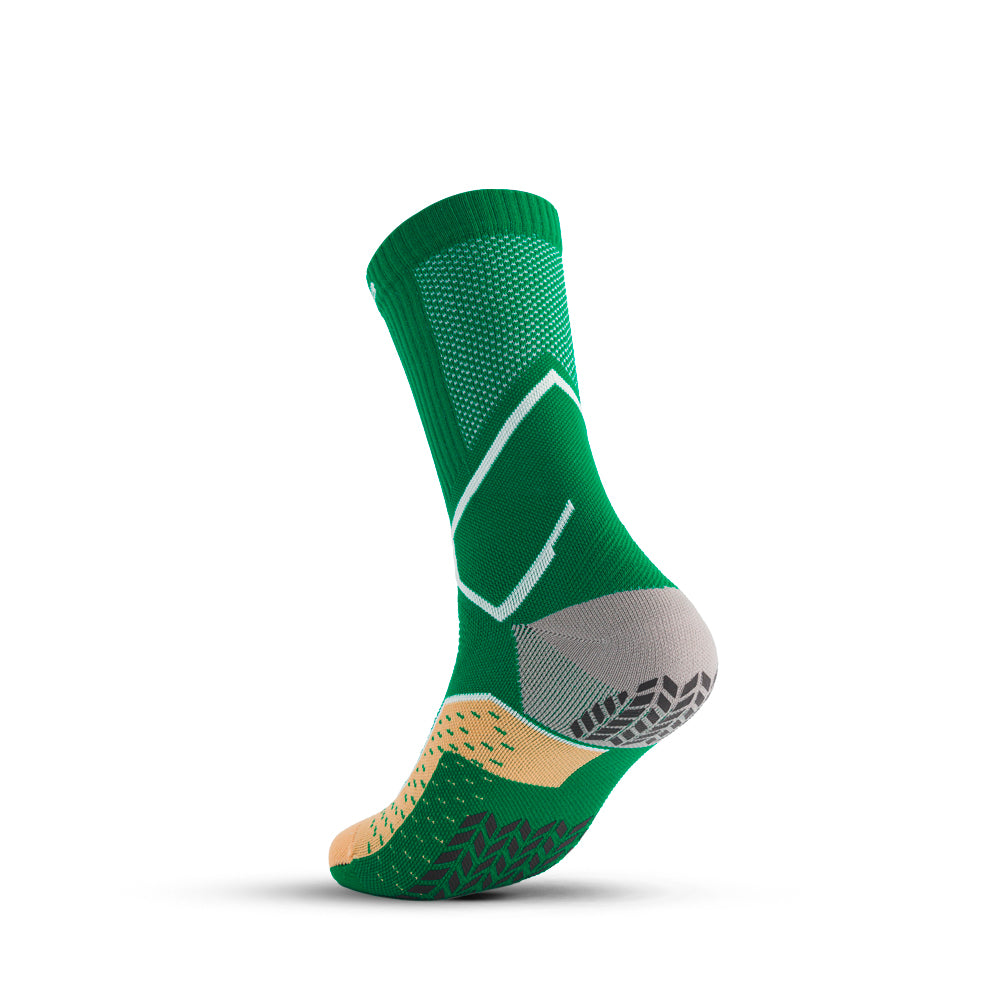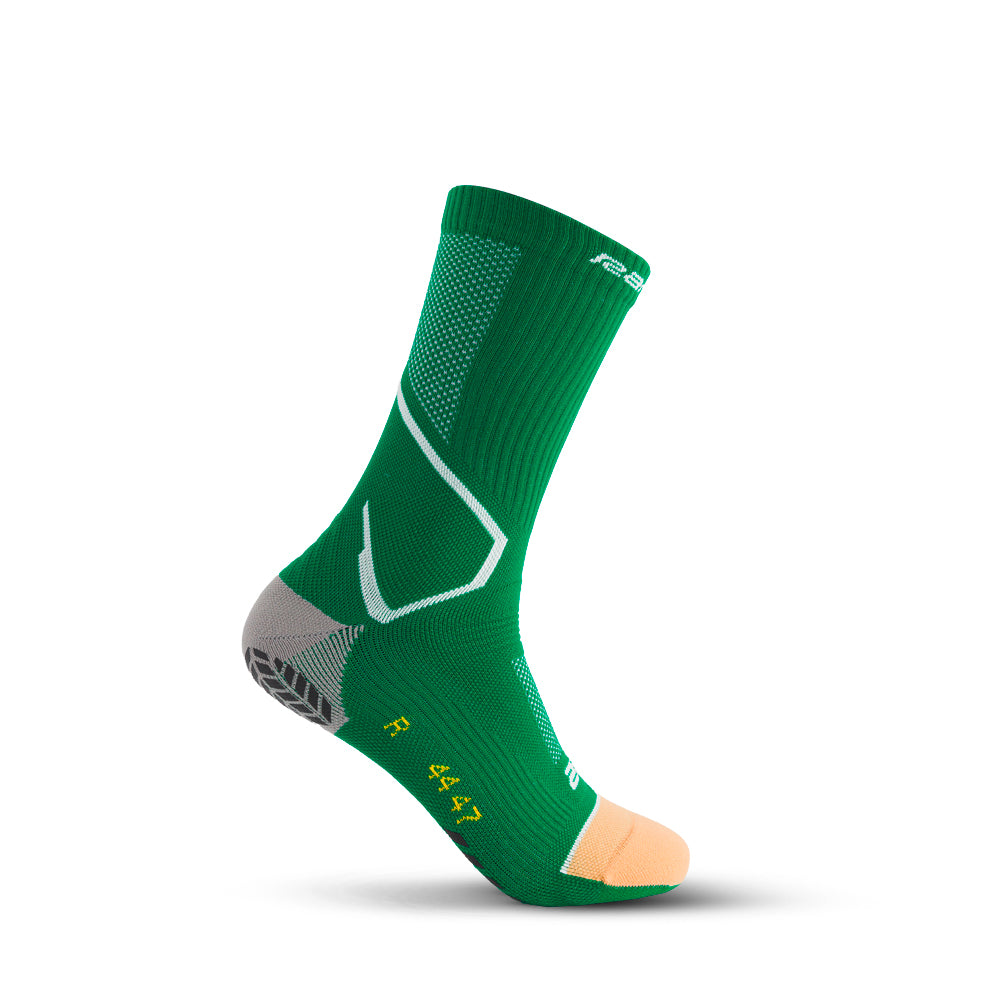 R-ONE Grip 3.0
---
The R-ONE GRIP 3.0 is designed to provide enhanced traction and stability. Knitted from synthetic microfibers, it features PACEGRIP™ which improves reaction time when changing direction. This new generation of performance socks prevents the risk of injury (blisters/twisting) and offers better durability.
2 paires achetées = la 3ème est offerte !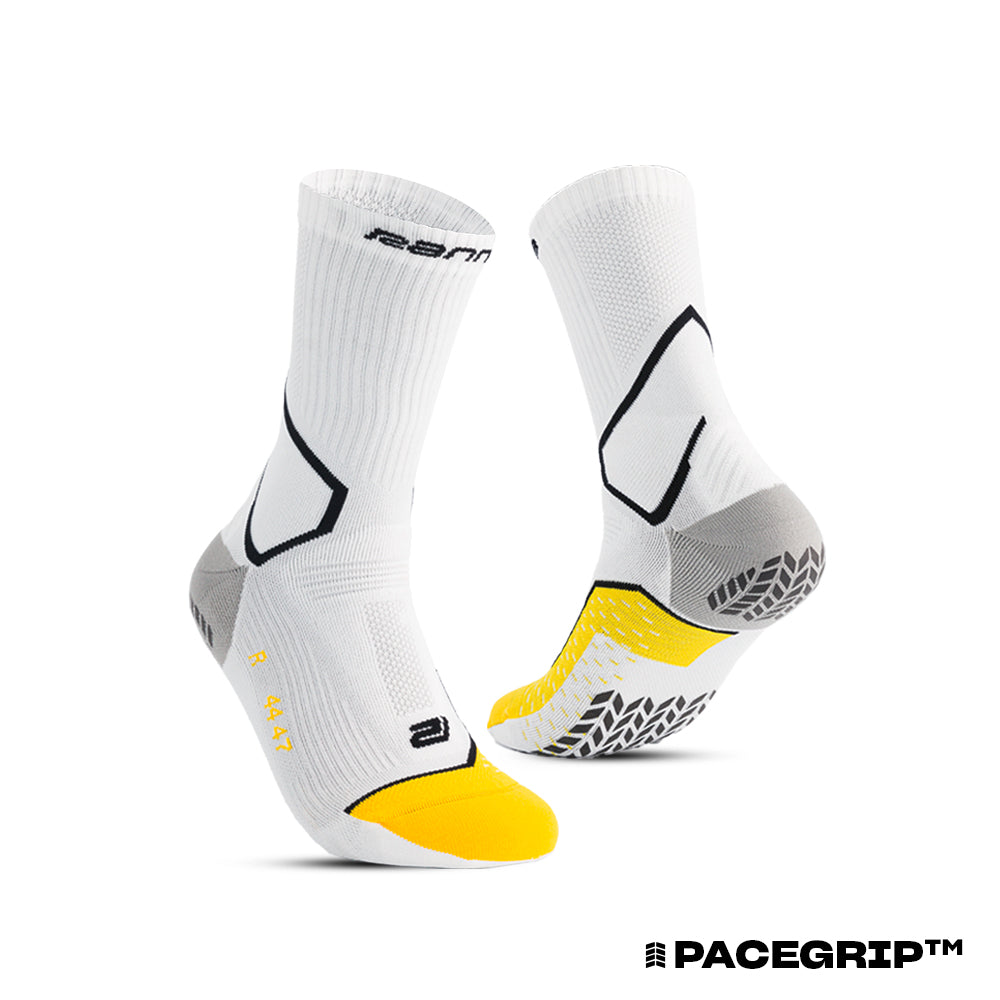 OFFICIAL TECHNICAL SUPPLIER
TOULOUSE FOOTBALL CLUB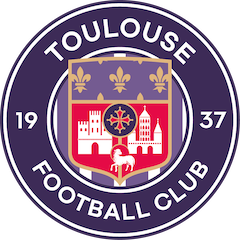 Big favorite, the PACEGRIP really makes the difference.
An exceptional product with a perfect Grip [...] It is quality over time.
High performance benefits
Taking your performance to the next level
The R-ONE 3.0 was designed in contact with professional athletes. The fitted stem on the lower part of the flexor muscles gives a targeted compression effect to preserve ankles from the risk of torsion. Adopt them to bring more tone to your stride.
PACEGRIP™
Made from water and organic fibers, the ultra-thin anti-slip pads (250 microns) are thermally bonded to the most requested areas of the foot arch in order to facilitate the strength transfer and the explosivity on each change of direction. The foot's adherence inside the shoe limits friction, minimizes the risk of blisters and increases stability.
ANKLE REINFORCEMENTS
Double-thickness compressive reinforcements around the malleolus support excessive ankle movement and limits the risk of twisting. The fitted shaft provides targeted compression, bringing more tonicity and a certain maintain on change of direction. Flexible and airy mesh positioned at the bottom of the calf area for a better comfort and a good feeling.
SEAMLESS
Extra flat seams for optimal comfort. Prevents irritations on the toe area.
INSTEP VENTILATION
Open mesh instep ventilation area for optimal ventilation and drying. 
RIGHT/LEFT FOOT ADJUSTMENT
Anatomical left/right cut for a specific adjustment without any excess material.
ACHILLES PROTECTION
Le renforcement bouclette suir la zone tendon d'achille absorbe les frottements et les frictions pour une protection ciblée.
TOUCH ZONE
Cushioning on the inside of the foot for a better connection between the foot and the ball. Improves ball touch accuracy when controlling, passing or shooting.
HEEL/TOE REINFORCEMENTS
The reinforced mesh on the heel/toe area ensures a bigger resistance to friction and wear.
LACING AREA
Curl mesh. Limits over heating on areas in contact with the lacing zone and the shoe tongue.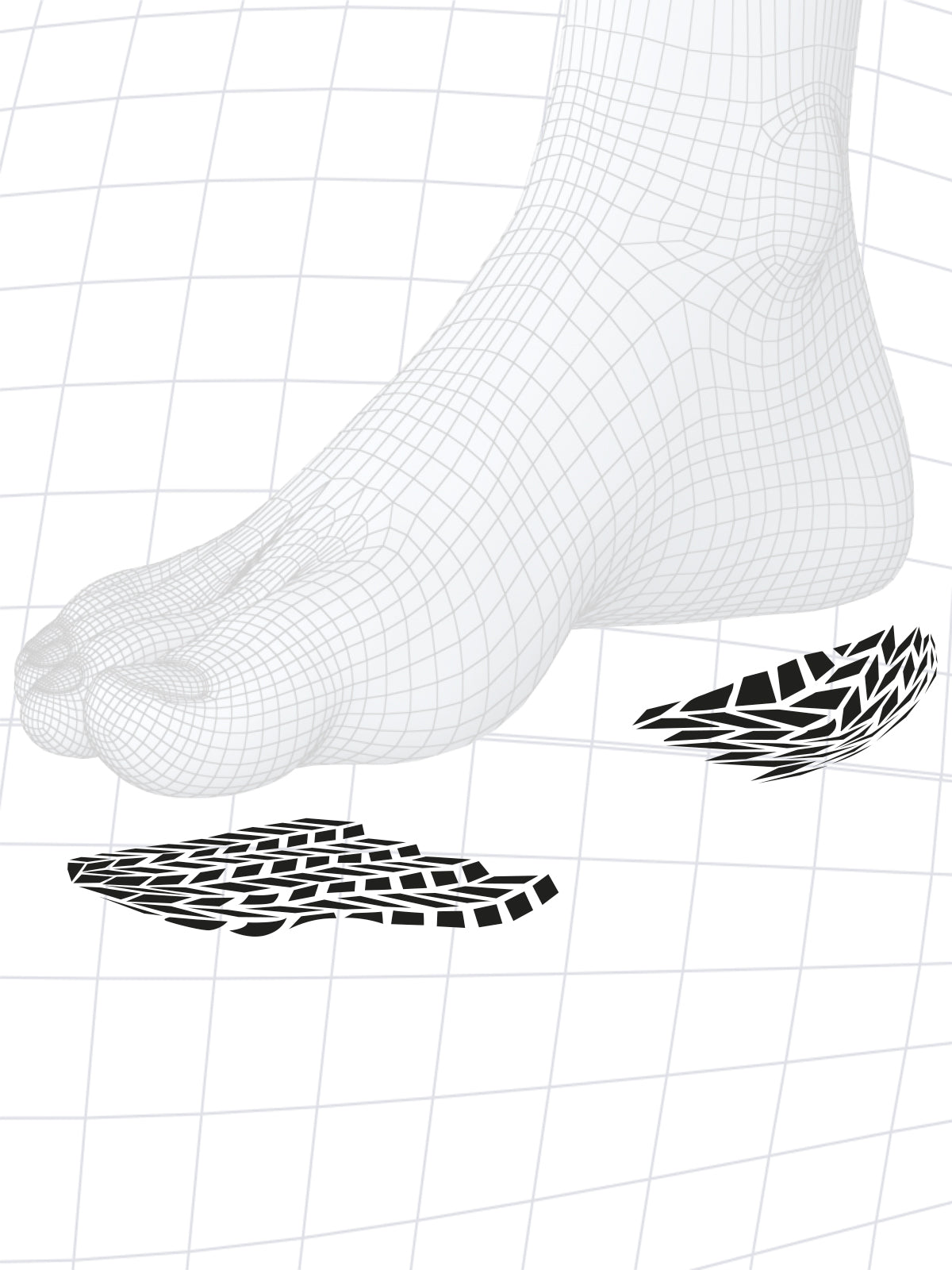 Sports
Football - Rugby - Handball
Composition
87% Polyamide - 13% Elastane