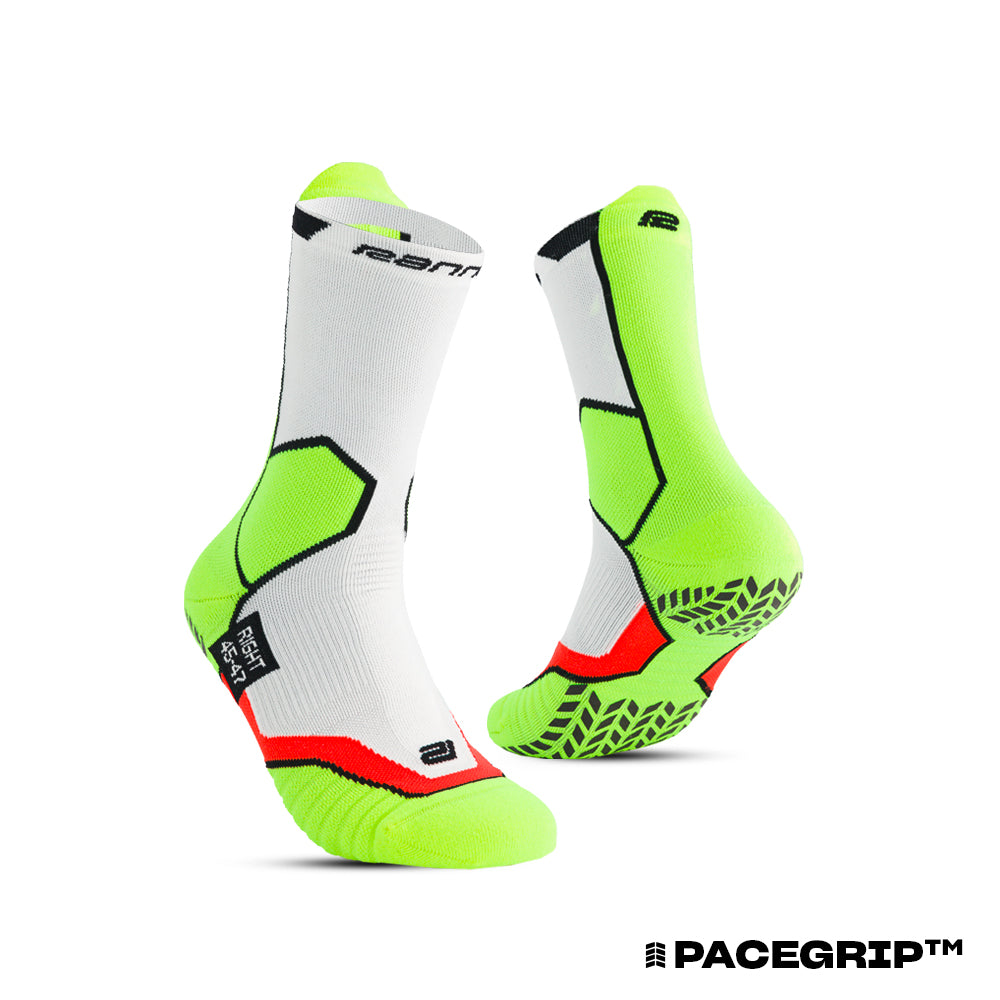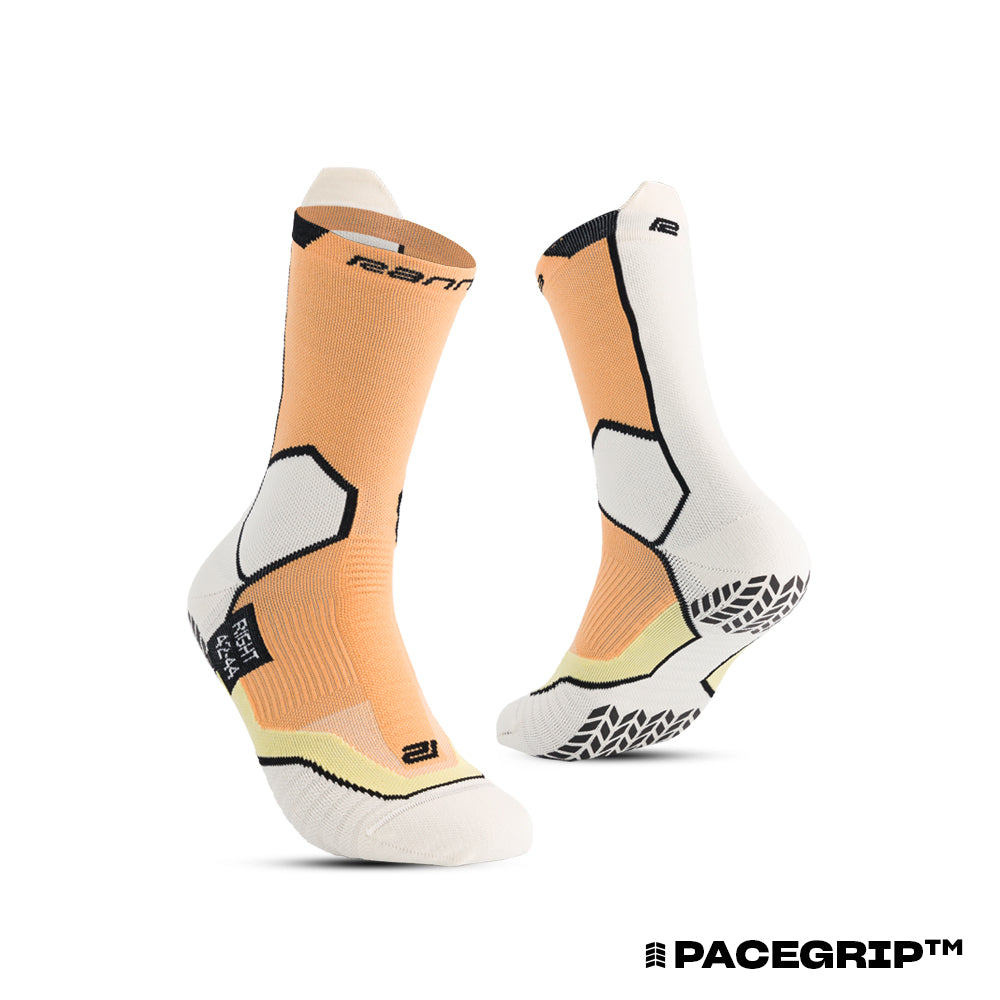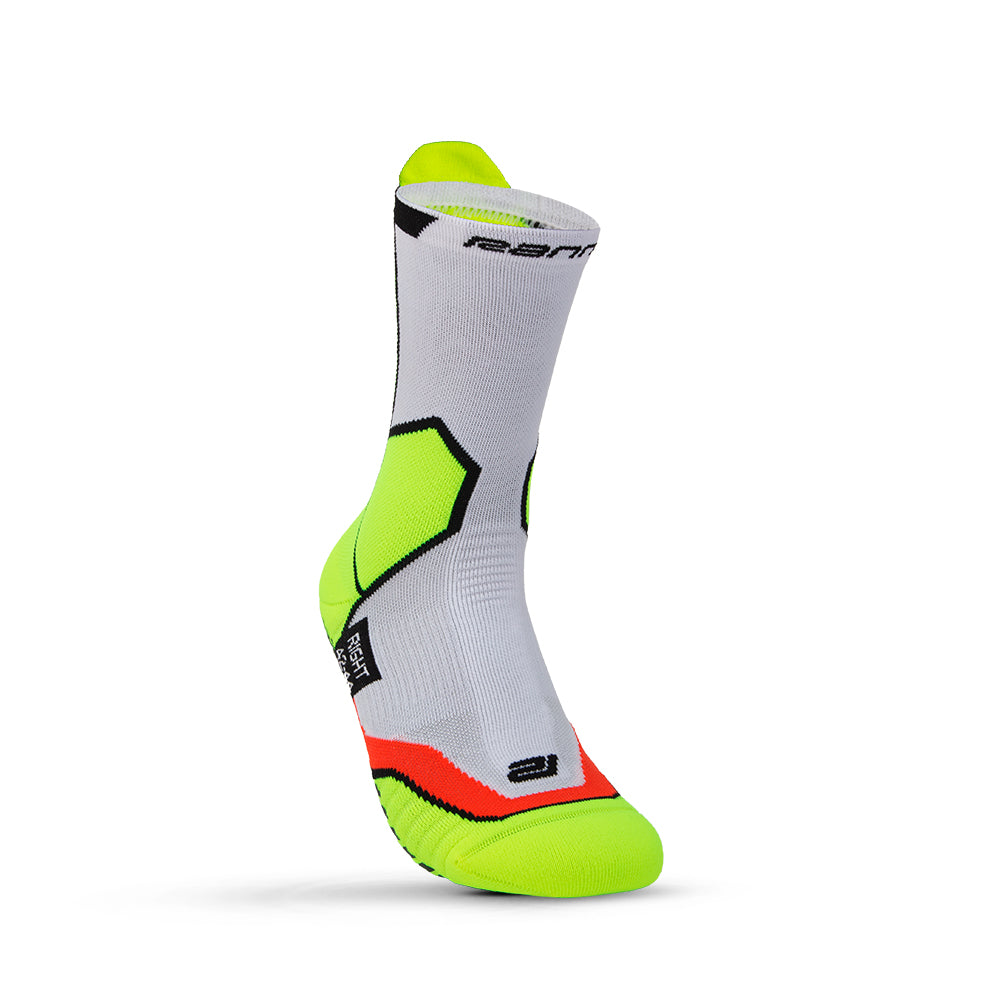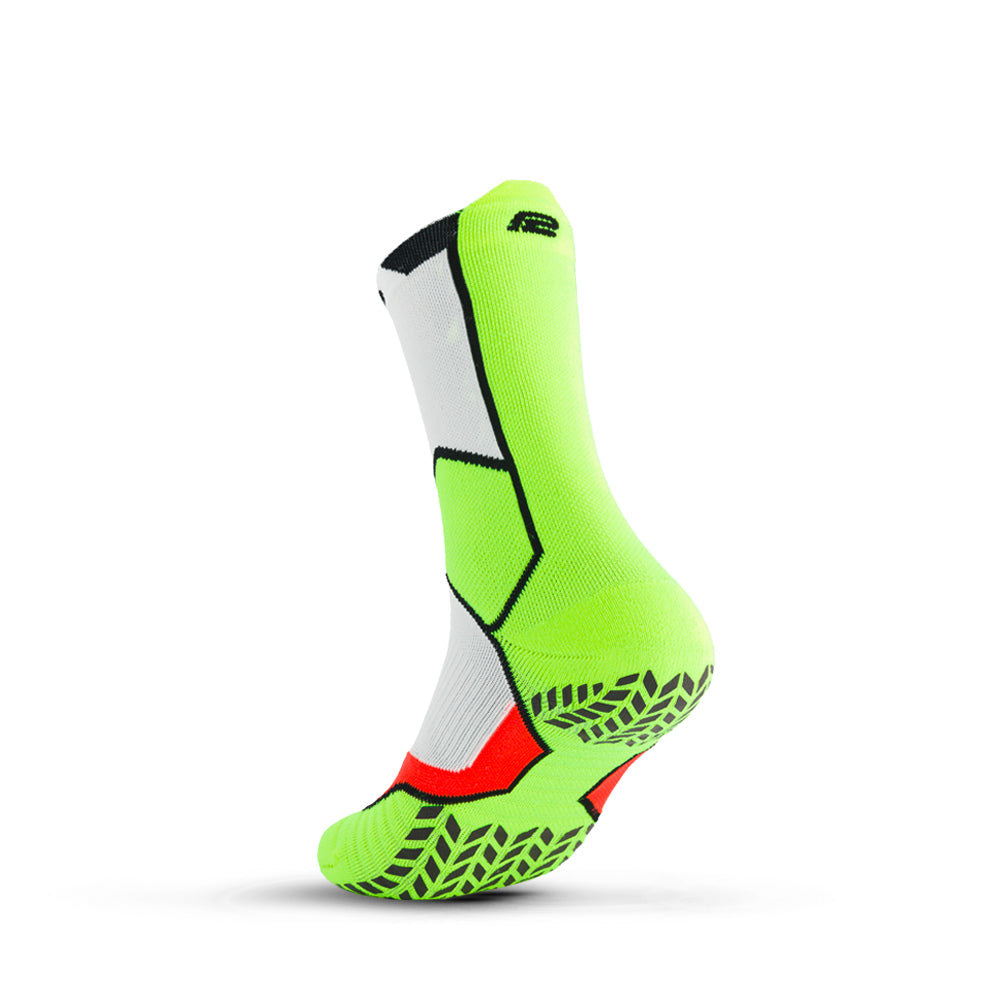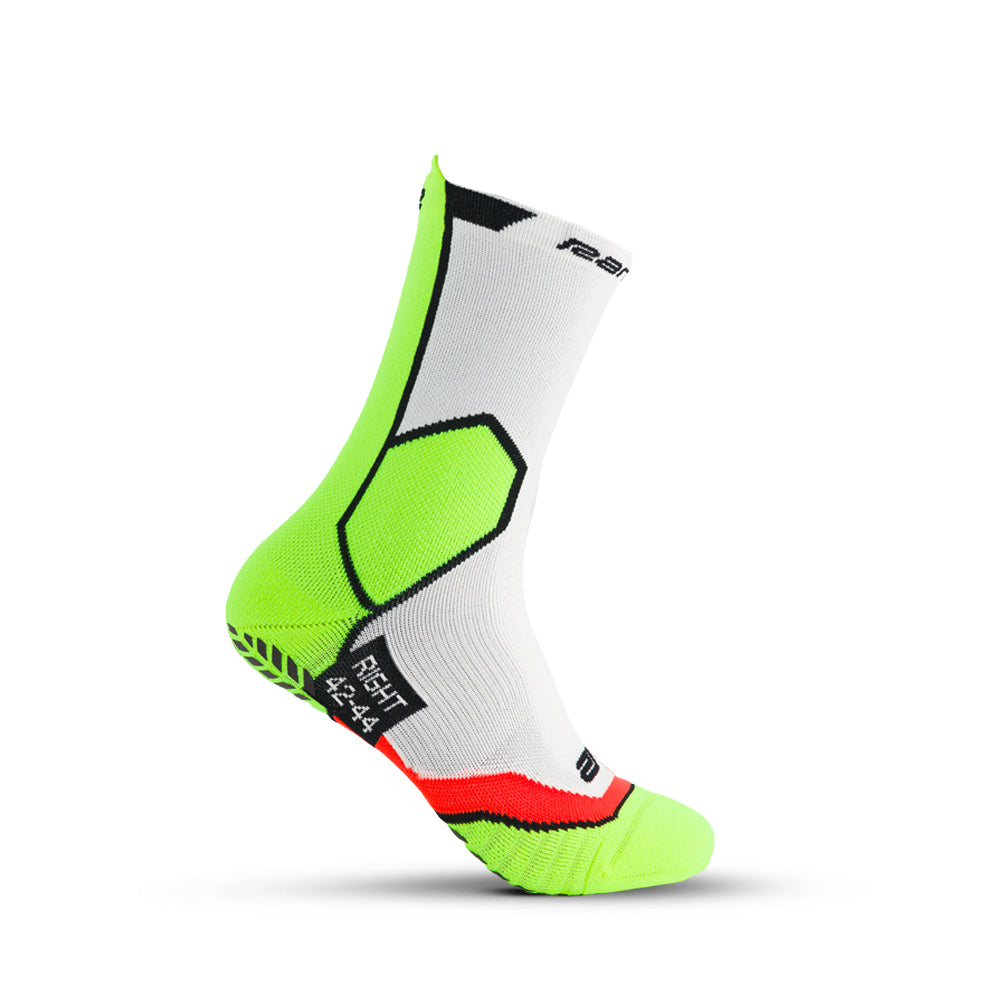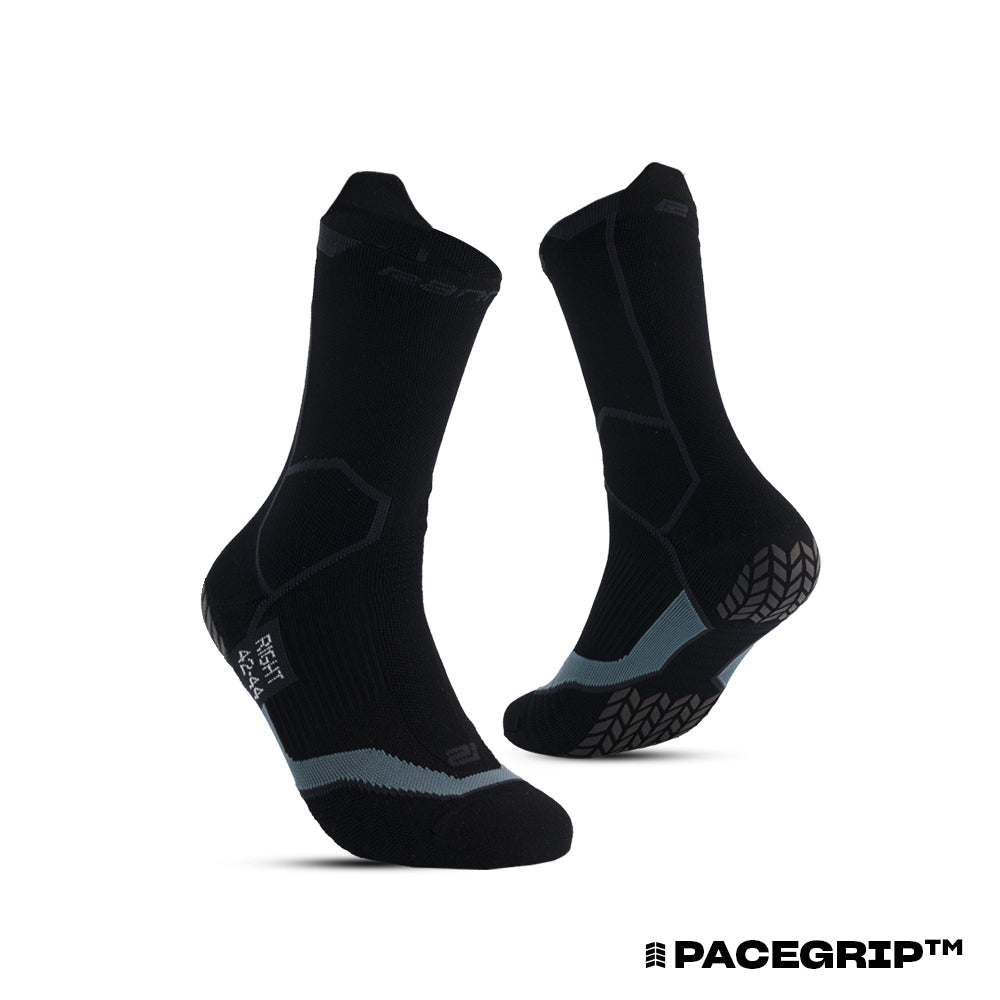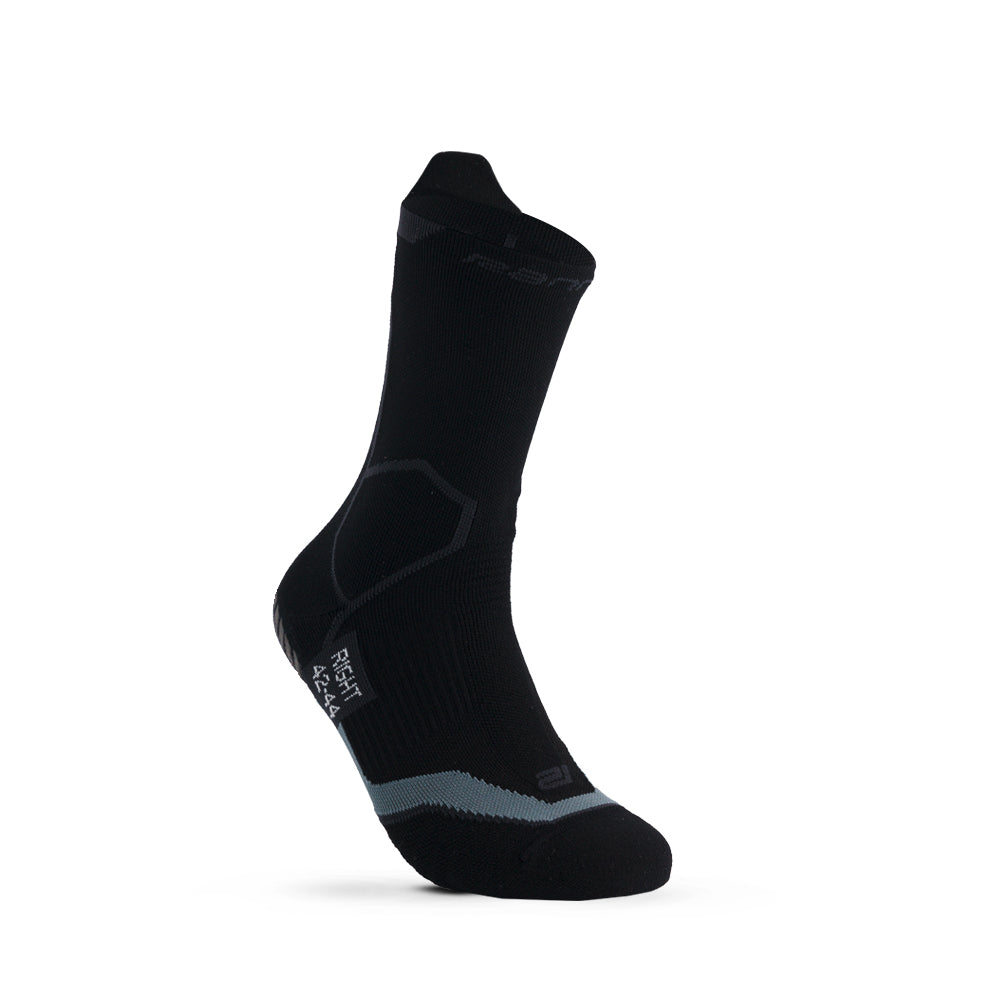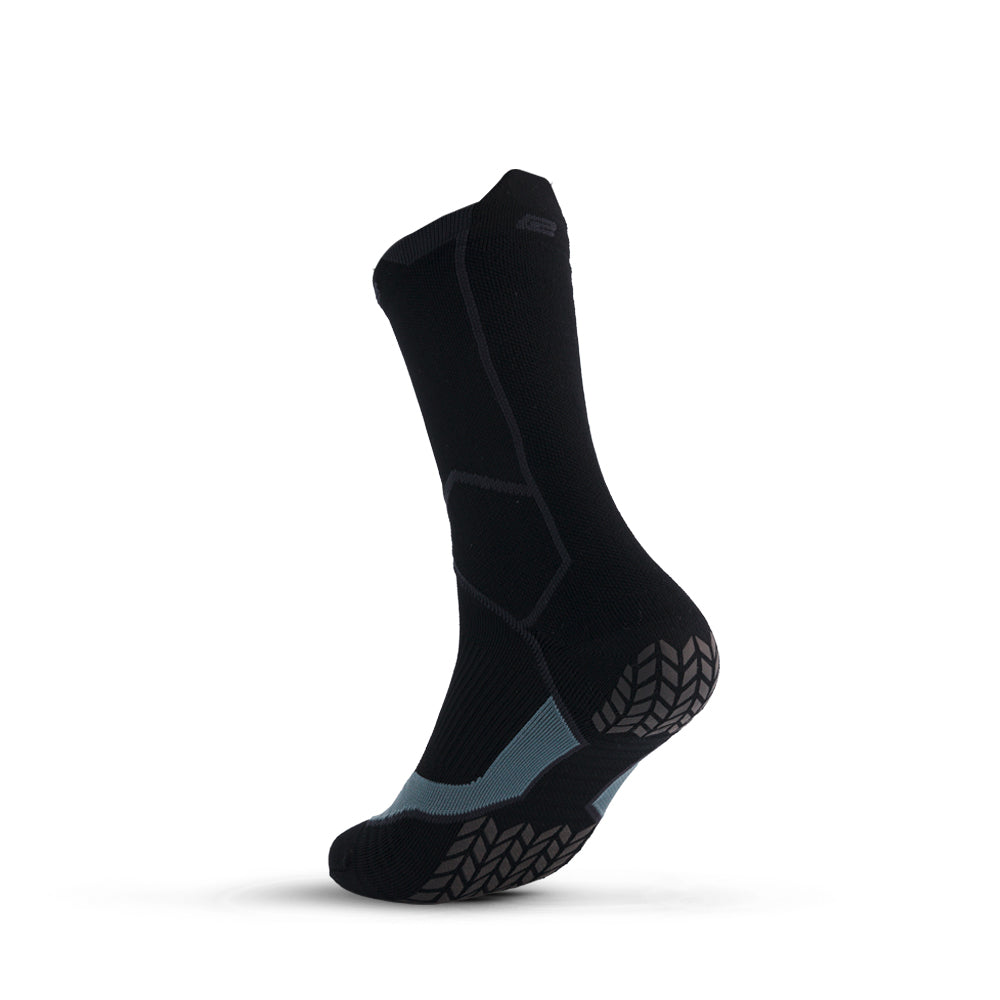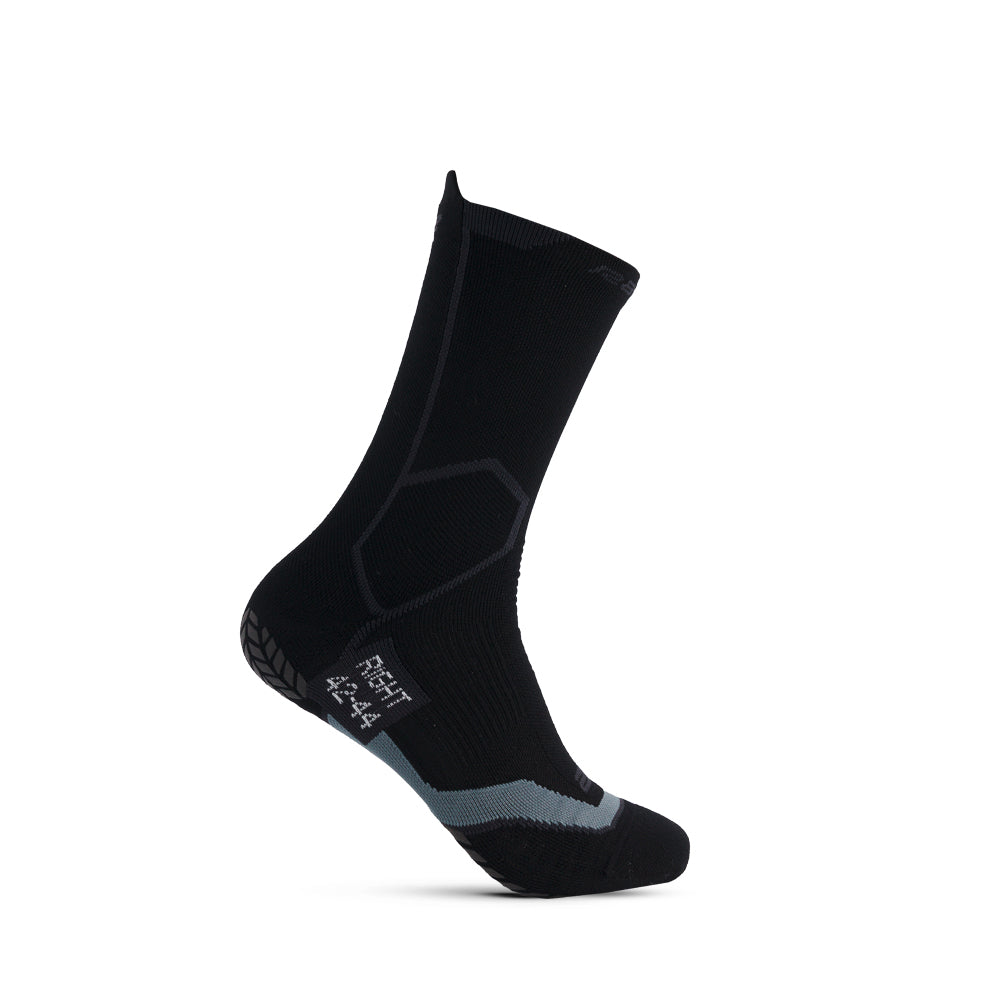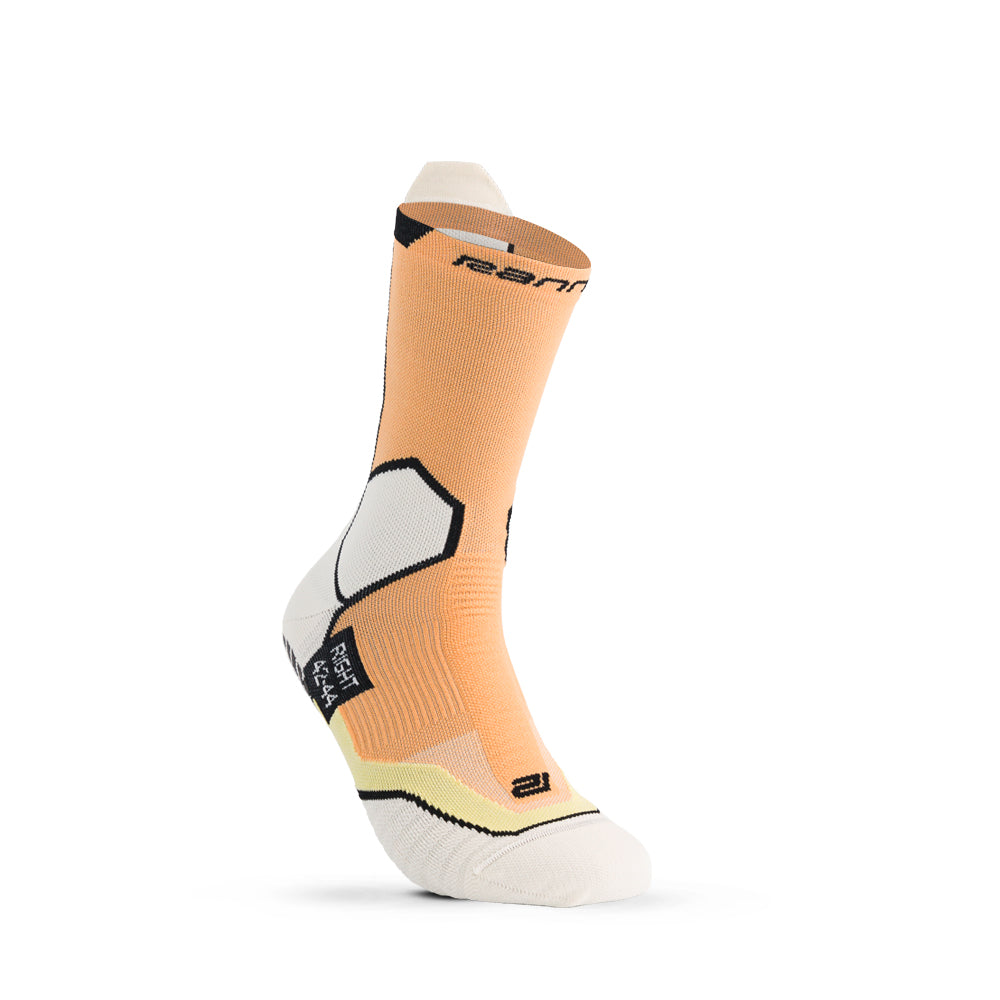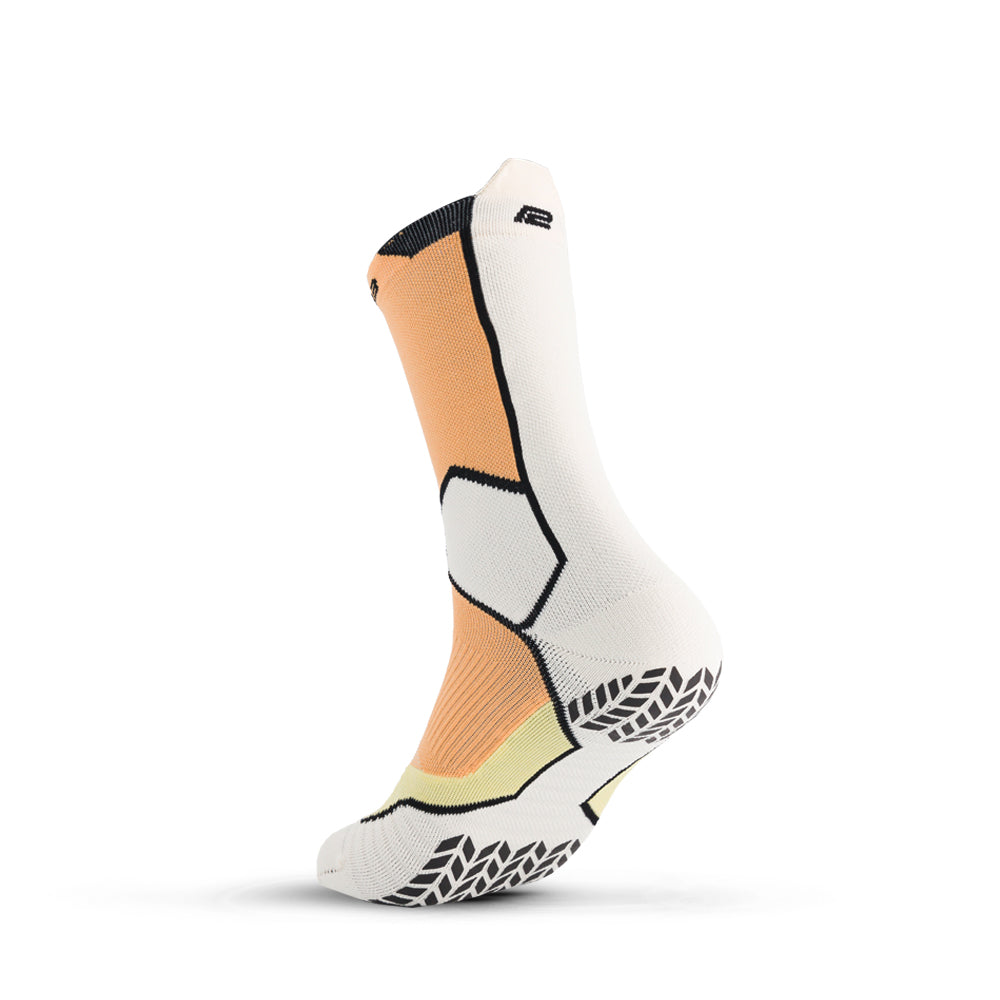 TRAIL-R Grip
---
The TRAIL-R GRIP is made to offer an additional protection and stability on various harsh fields and environments. The anti-slip PACEGRIP ™ technology brings a decent foothold as well as explosiveness on each change of direction. This new generation of socks allows optimal feedback between the foot and the shoe.
2 paires achetées = la 3ème est offerte !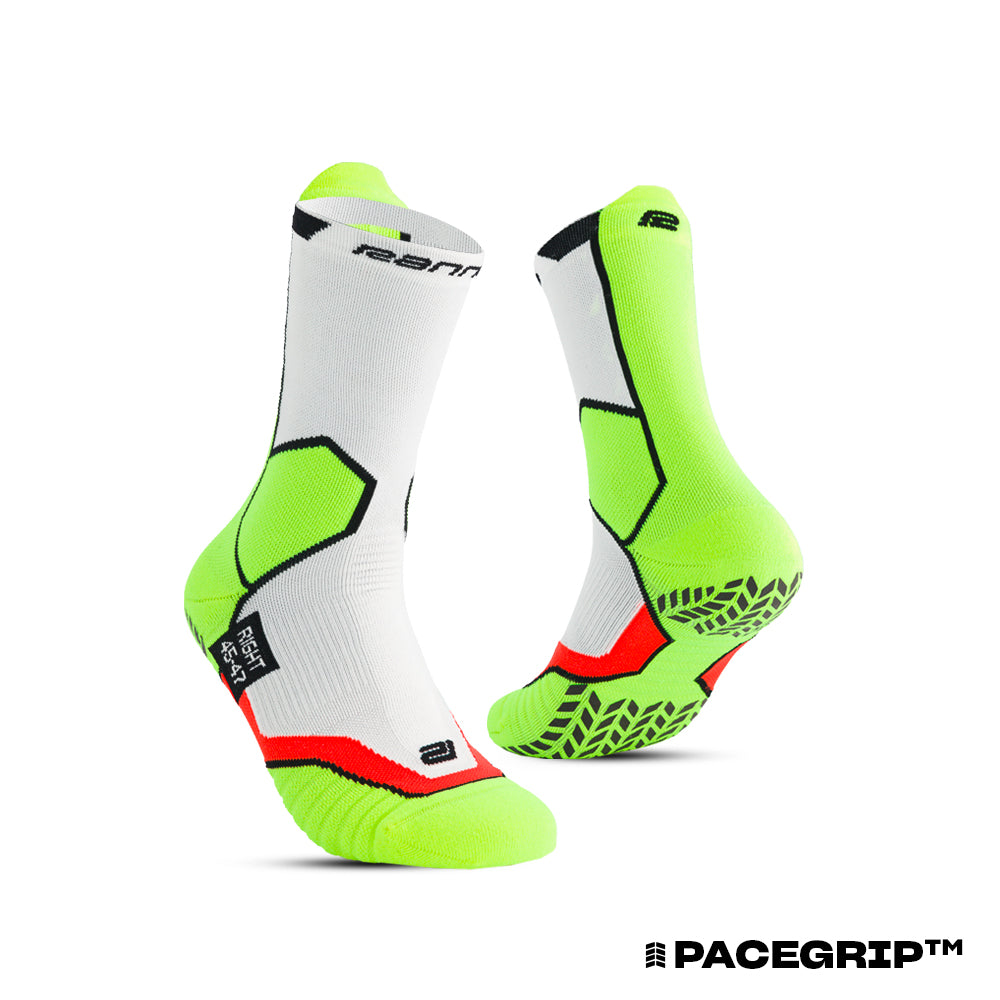 Top quality socks, the Grip brings a better holding in the shoe especially in the technical descents. 
High performance benefits
Exploring Nature with Comfort & Style
Get to the next level with the TRAIL-R socks. The malleolar reinforcement zones exert the right amount of pressure to bring ankle stability and to limit the risk of twisting. The TRAIL-R's comfort stays unmatched with his anatomical cushioned sole.
PACEGRIP™
Made from water and organic fibers, the ultra-thin anti-slip pads (250 microns) are thermally bonded to the most requested areas of the foot arch in order to facilitate the strength transfer and the explosivity on each change of direction. The foot's adherence inside the shoe limits friction, minimizes the risk of blisters and increases stability.
ANKLE REINFORCEMENTS
Double-thickness compressive reinforcements around the malleolus support excessive ankle movement and limits the risk of twisting. The fitted shaft provides targeted compression, bringing more tonicity and a certain maintain on change of direction.  
HEEL/TOE REINFORCEMENTS
Reinforced curl mesh at the toe and heel provides comfort and durability. Provides cushioning and heat/shock absorption.
CUSHIONED SOLE
Cushioned insole for added comfort and shock absorption.
360° FOOT HOLD
The support strip around the foot arch offers a dynamic 360° foot hold without any extra compression. 
FLEXION ZONE
The material reduction gives additional freedom to your plantar flexion.
VENTILATION ZONE
Open mesh instep ventilation area for optimal breathability and moisture management
LACING AREA
Curl mesh. Limits over heating on areas in contact with the lacing zone and the shoe tongue to maximize the comfort.
RIGHT/LEFT FOOT ADJUSTMENT
Anatomical left/right cut for a specific adjustment without any excess material.
SEAMLESS
Extra flat seams for optimal comfort. Prevents irritations on the toe area.
3D TONGUE
3D tongue integrated into the ribbed for easy donning and added style.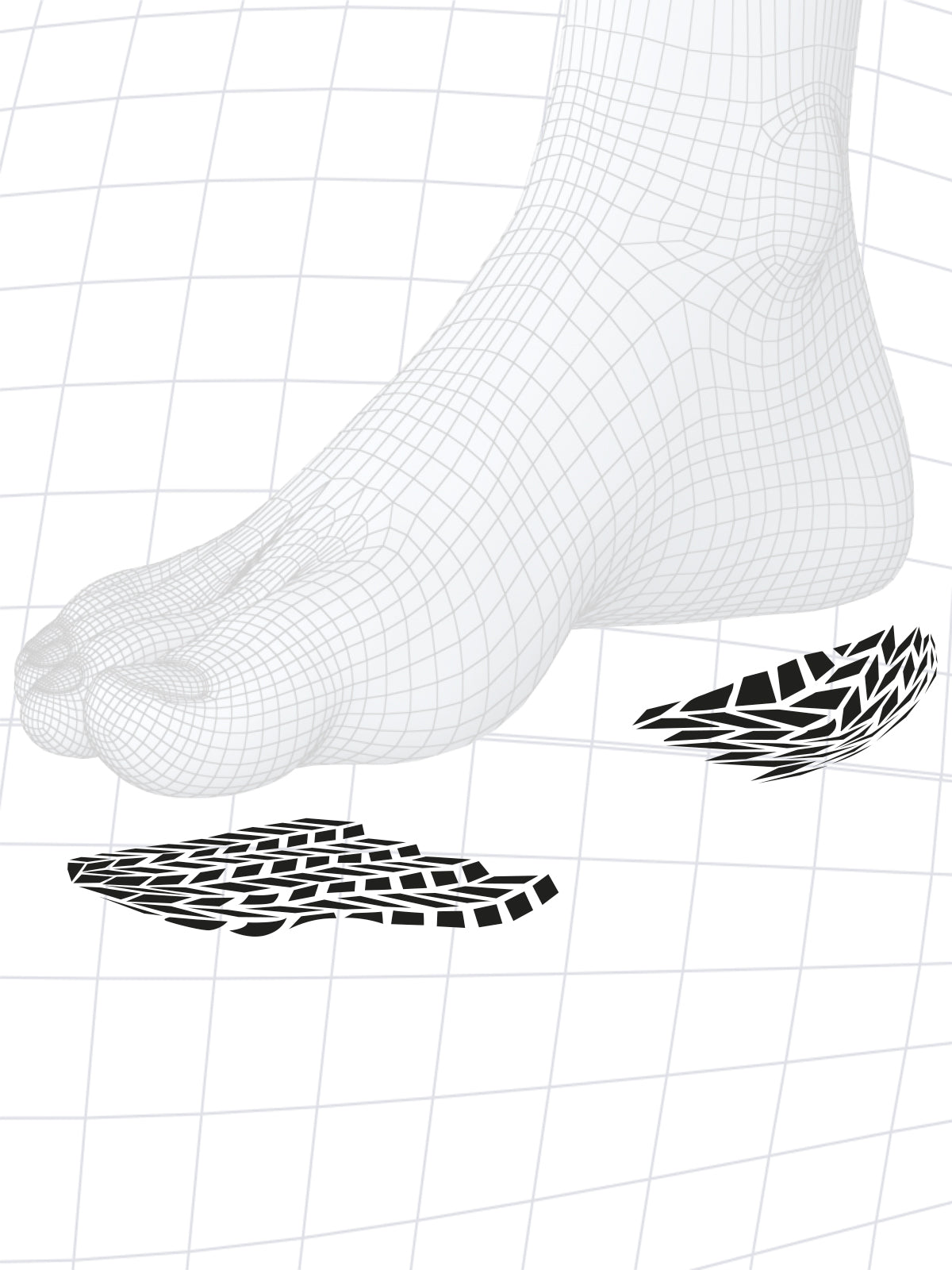 Composition
96% Polyamide - 4% Elastane